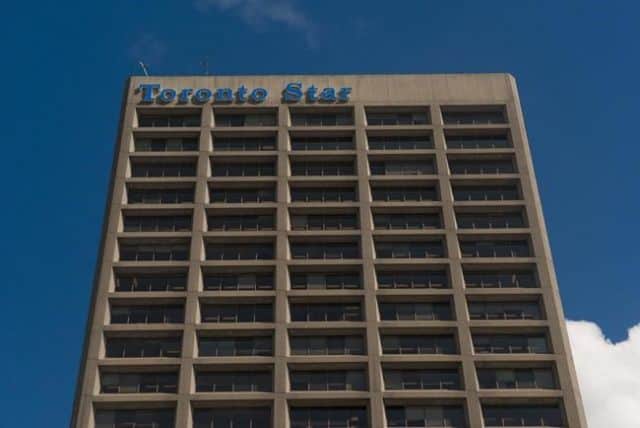 Torstar Corp. reported a loss of $18.8 million in its third quarter as its revenue fell by 13 per cent.
The publisher of the Toronto Star newspaper says the loss amounted to 23 cents per share for the quarter ended Sept. 30.
The result compared with a loss of $6.6 million or eight cents per share in the same quarter last year.
Revenue totalled $126.4 million, down from $145.9 million.
On an adjusted basis, Torstar says it lost 22 cents per share in the quarter compared with an adjusted loss of eight cents per share in the third quarter of 2017.
Analysts on average had expected a loss of eight cents per share, according to Thomson Reuters Eikon.
Torstar chief executive John Boynton, who joined the company in March 2017, has undertaken a number of initiatives including the rebranding of its free daily newspapers in various cities under the Star Metro banner and the introduction of a paywall at the flagship Toronto Star.
The paywall limits the number of full articles available to view without a subscription.
Besides the Toronto Star newspaper and its affiliated website, Torstar owns daily and community newspapers throughout Ontario, a 56.4 per cent interest in VerticalScope and minority interests in a number of other companies.