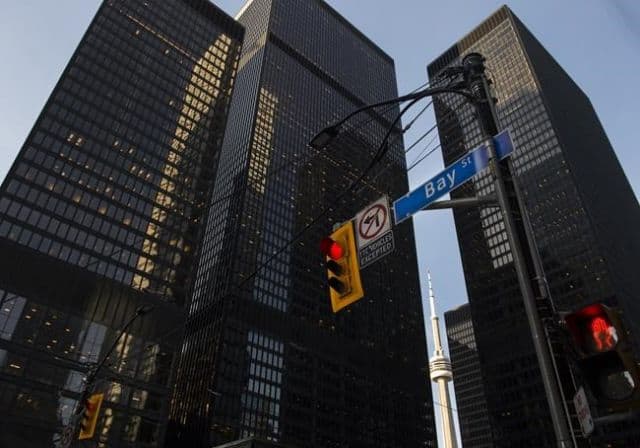 North American stock markets rally at the start of trading
North American stock markets rallied for a second day as Canada's main stock index posted a triple-digit advance at the start of trading, fuelled by gains in the energy sector.
The S&P/TSX composite index was up 258.44 points at 12,428.96 after gaining more than 400 points on Thursday.
In New York, the Dow Jones industrial average was up 301.78 points at 20,388.97. The S&P 500 index was up 31.99 points at 2,441.38, while the Nasdaq composite was up 159.21 points at 7,309.79.
The Canadian dollar traded for 70.17 cents US compared with an average of 68.99 cents US on Thursday.
The May crude contract, which gained more than 24 per cent on Thursday, was down 62 cents at US$25.29 per barrel. The April natural gas contract was up 1.1 cents at US$1.665 per mmBTU.
The April gold contract was up US$17.20 at US$1,496.50 an ounce and the May copper contract was up 2.80 cents at US$2.2135 a pound.