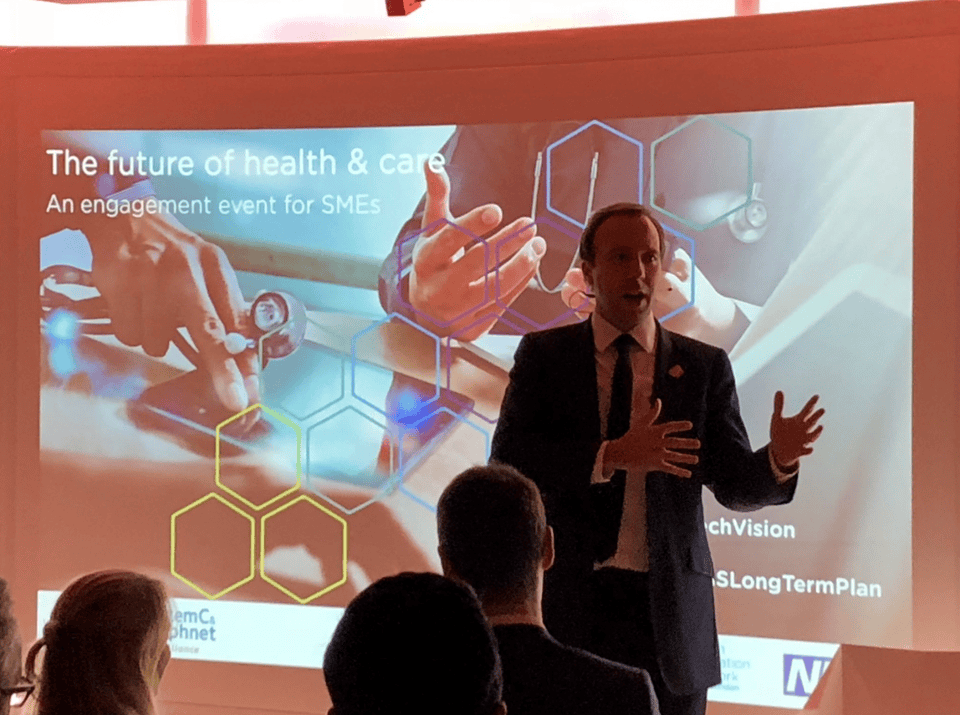 Last week Matt Hancock, the UK Secretary of State for a Health, announced the vision for the future of healthcare and the role that digital and data will play. Whilst many were braced for an "Oh no, not again" policy document about an unrealistic technology-enabled NHS, the vision has largely been met with great praise. The document was for many, pleasingly lacking in hype; including only four mentions of AI across the whole 12,000-word document. Yes, the latest announcement about what the future of NHS tech looks is anything but sexy, and this could not be a better thing. To summarise the announcement, the government wants to get the basics right, and the market, in collaboration with users, industry, NHS, providers and commissioners, will yield the right solutions, for the right people. Simple, right?
The "basics" are by no means basic and include the small challenge of all health and social care digital architecture, open standards, security, governance, and interoperability. This is layered with substantial hurdles to overcome in bringing the NHS to the 21st century: legacy technology and commercial arrangements, a hugely complex organisational and delivery structure, a low-risk appetite inside the NHS, and poor trust in technology outside it, all underpinned by the perpetual reality of being cash-strapped as well a workforce which is inconsistently "digitally ready".
Hadley Beeman, Chief Technology Advisor to the Secretary of State, advocate and architect for open standards said on Twitter "We have so many pockets of amazing digital services, ground-breaking AI, cutting-edge sensors and other innovations – but not the architecture to spread them across the NHS". The document stated the "need [for] modular IT systems, where any module can be easily switched out, to create a market where providers compete on – and are rewarded for – quality." This was music to the ears of a number of innovators interfacing with the NHS, including Nasrin Hafezparast, cofounder of Outcomes Based Healthcare, who argued, "at the most basic level, analysing NHS data is imperative to ensuring health systems are able to provide services that deliver the best outcomes for people. Without this insight, health systems do not know whether the services they are providing are actually improving people's lives or not". With such a plug-and-play approach, a future where local organisations will buy technology to meet their needs within a common framework, and be rewarded based on smart outcomes, appears to be the direction of travel.
The document is of course long and fairly meaty, so here some highlights:
Architecture
If you geek out on architecture, this was the announcement for you: Putting tools in modern browsers; moving to mobile-, internet- and public cloud- first; keeping data where it was originally collected, accessible through APIs; and disaggregating the patient record between hosting, the data and the digital services, were all on the list. Addressing some of these issues could rectify everything from the need for huge migration projects for simple software updates, to improving access to data. Dr Hafezparast's situation resembles that of so many other organisations, innovators and researchers who have found that "access to pseudonymised patient-data has always taken vast amounts of time, many months, and sometimes over a year, despite satisfactory information governance." In healthcare, we like to feel special when it comes to the digital infrastructure required to deliver services, but as the vision argues, just as we can access our email from anywhere, the same should be for NHS data.