The Martini and Skidmore families combine to donate $7 million of the $15 million needed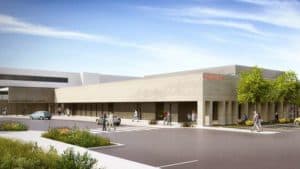 Langley Memorial Hospital kicked off its campaign to raise $15 million for a new emergency room with an announcement that two families are contributing almost half the amount needed.
A $5 million donation from Maria Martini and her family and a $2 million donation from Allan Skidmore kicked off the campaign, which is being called "Emergency Response."
"We are grateful to the Martini and Skidmore families for their generosity," said campaign chair Phil Jackman. "The people of Langley, one of Canada's fastest growing communities, desperately need a new emergency department."
Langley Memorial Hospital opened in 1948. The new emergency department will be twice the size of the existing one. It is set to open in the fall of 2020.