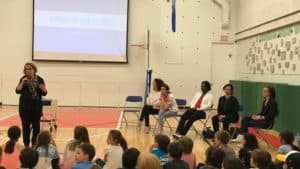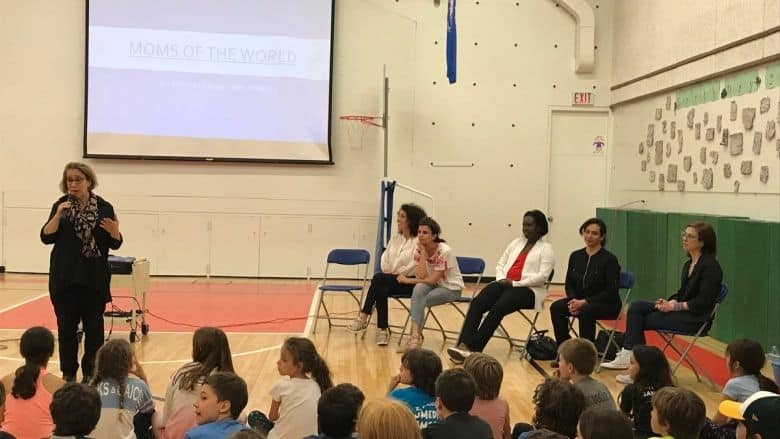 A new group called Moms of the World is helping to build bridges between mothers whose children attend two Toronto elementary schools.
The group, launched with the help of the school principals, is enabling about 80 mothers in a central part of the city to meet regularly, share experiences, swap advice, tell stories and give each other support.
Most importantly, it is helping to reduce the isolation that some mothers new to Toronto and Canada may be feeling.
"It provides this most beautiful space for all of us to come together," Vanessa Eckstein, a member of its steering committee, told CBC's Metro Morning this week.
Mothers in the group have children who attend the Mabin School, which is independent, or Rose Avenue Junior Public School, which belongs to the Toronto District School Board. Mabin is located near Casa Loma, while Rose Avenue is in St. James Town.
Eckstein, a mother of a Mabin student, said the group has provided a space for mothers to share fears, anxieties, thoughts and feelings. The mothers have also held a potluck, enjoyed food from different cultures and shared recipes, which they plan to turn into a cookbook.
Through its two-hour workshops, which began at the start of the year and were held in January, February and April, the group has become "a great space for all of us, for all of our stories to come together, to learn from each other."
Group meets in school gym
The group meets in the Rose Avenue gym, with tables set up for the mothers to gather and each table having a facilitator. Each table has a mix of mothers from the two schools. The first workshop focused on stress that mothers experience. Some mothers in the group were invited to special assemblies at the two schools last week that were held in honour of Mother's Day.
Both Mabin and Rose Avenue schools are both "Ashoka Changemaker Schools," the first ones in Canada. The designation means schools in which the focus of students is on helping others, both at school and in their larger neighbourhoods.
According to the website of Ashoka Canada, an organization that promotes social entrepreneurship, these schools place a priority on empathy, teamwork, leadership and problem-solving as learning outcomes. They also support children as "changemakers."
Amna Syed Shah, mother of a Rose Avenue student, said the group is an project that stems from the Ashoka Changemaker philosophy.
"For me, it's about bringing two communities closer, bringing them together, bringing the moms out, to socialize, to share their stories, to talk about different issues in their lives and their children's lives," she told Metro Morning.
"Every mom wants to be a part of it. That's the beauty of it. We feel safe and secure in that space. And they want to come out and they want to socialize to get to know each other and to make new friends."
Group planning creativity festival
For newcomer moms, it has helped to change their perception of life in Canada and to make them feel more at home, she added.
At its first workshop in January, newcomer mothers brought an object from their countries of origin to the meeting. It was a way for them to talk about their cultures, she said. Shah is originally from Pakistan.
"When we came here, we brought things with us that we thought were important to bring to the new country, and those are the things we brought to share," she told CBC Toronto.
The group is planning a "Creativity Festival" on June 9 at Rose Avenue that will feature family activities, including drama, dance and music, and a community fair.
On Mother's Day, the two mothers said they will mark the day with their families. Shah says she thinks her children are planning a surprise, while Eckstein said she will celebrate with her children and her mother.