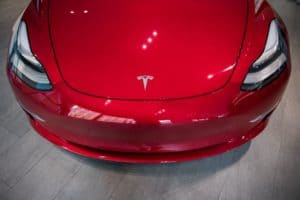 Tesla's executive team isn't done with turmoil following the loss of its Autopilot chief and its engineering lead's sabbatical. The electric car maker's "primary technical contact" with American safety regulators, Matthew Schwall, has left the company to join Waymo. The Alphabet-owned firm didn't specify his role, but a Wall Street Journal source said he would tackle a "variety" of self-driving safety issues.
We've asked Tesla for comment.
Despite the timing, Schwall's exit isn't believed to be tied to Autopilot issues. Even so, the timing is less than ideal. Tesla is grappling with multiple crash investigations, including a Model X crash that put it at odds with the NTSB over its disclosures. The departure could complicate that — Tesla may now have to reestablish some of its links with safety officials. It's also a symbolic blow for a company that prides itself on being a self-driving pioneer, as it doesn't want to lose influential executives to a rival in the field.
This article originally appeared on Engadget.