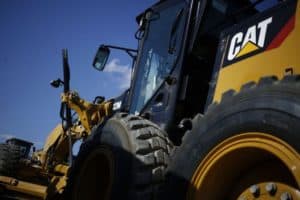 Caterpillar management said at the Wells Fargo Industrials Conference that the "high water mark" comment from the first-quarter earnings call wasn't meant to suggest that markets are peaking. Shares rose as much as 1.3 percent in pre-market trading.
"All we meant was that we had an exceptionally strong first quarter," Caterpillar's management added.
Shares of Caterpillar sank 6.2 percent on April 24 after the "high water mark" comment suggested to some market participants that the company saw a peak in the cycle.