What happened
American Express (NYSE: AXP) reported first-quarter earnings on Wednesday afternoon that exceeded analysts' expectations. As of noon EDT on Thursday, the stock was up my more than 7% and surpassed the key psychological $100 level.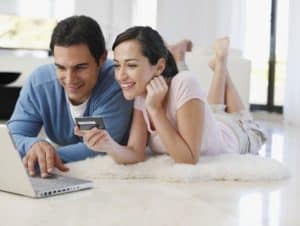 So what
Amex beat estimates on both the top and bottom line. Earnings of $1.86 per share and revenue of $9.72 billion handily beat expectations of $1.71 and $9.46 billion, respectively. This represented 12% revenue growth, fueled by higher cardholder spending, and 38% earnings growth, which got a big boost from tax reform as well. The company's effective tax rate was 21.5% for the quarter, even better than the 22% rate the company expected, and down by more than 11 percentage points from a year ago.
However, the company's upbeat projections for the rest of 2018 are likely just as much of a driving force behind the stock price jump. American Express had previously forecast 2018 earnings per share in the $6.90 to $7.30 range, and in its first-quarter earnings, the company says that it now anticipates earnings at the high end of this range.
Now what
If American Express has a few more quarters like this, even the high end of the guidance range could prove to be too conservative. Also, keep in mind that previous news of the company suspending its buyback program for the first half of the year due to tax reform is currently in effect. If shareholders get positive news in regard to the buyback's reinstatement, or even its expansion, the second half could drive shares even higher.