Élisabeth Bruyère declared a 'Venerable Servant of God' by Pope Francis
The nun who founded Ottawa's first hospital is on the official track to sainthood after she was declared venerable by Pope Francis Saturday.
Élisabeth Bruyère was one of eight people — and the only Canadian — to be named a "Venerable Servant of God," which means the Vatican has started investigating if she is worthy of sainthood.
Bruyère was a woman ahead of her time.
– Rachelle Watier, superior general of the Sisters of Charity of Ottawa
The church is now examining whether she and the seven others are each responsible for one or more miracle.
It was a long-awaited decision for the members of the Sisters of Charity of Ottawa, said Sister Rachelle Watier, who has waited 40 years for the announcement.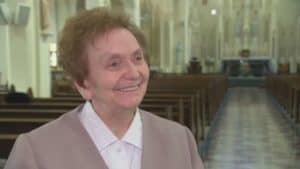 "Bruyère was a woman ahead of her time," Watier said in a statement issued by the Archdiocese of Ottawa. "The sanctity of her virtues has been officially recognized."
"This is also a great day for the city of Ottawa."
A life for others
Born near Montreal in 1818, Bruyère arrived in Ottawa in 1845, back when the city was named Bytown.
Within months, she founded a school, a home for the elderly, an orphanage and the city's first general hospital.
She died in 1879 at age 58.
"Mother Bruyère's ministry, her life of prayer and heartfelt devotion toward helping the neediest, reflect God's love for us all," said Ottawa Archbishop Terrence Prendergast in a press release.
"May mother Bruyère continue to guide her fellow sisters and sustain them in their efforts as they continue to cater to the needs of the people of Ottawa."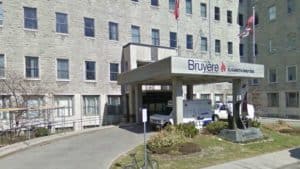 The declaration is proof of the exceptional contributions Bruyère made throughout her life, said Michel Prévost, president of the Société d'histoire de l'Outaouais.
"We [live] in a world of men," Prévost told Radio-Canada in French.
"When we study the capital region in the 19th century, they are just men [aside from] one notable exception — and that is Mother Élisabeth Bruyère."