Chip giant Intel (NASDAQ: INTC) tried but failed spectacularly to become a significant player in the market for mobile applications processors. Mobile applications processors combine the key processing elements that a smartphone requires (CPU, graphics, audio, image processor, etc.) along with — in most cases — a cellular modem.
Though Intel didn't succeed in the mobile applications processor market, its cellular modem business did find a significant degree of success in winning contracts to supply stand-alone modems to Apple for the iPhone.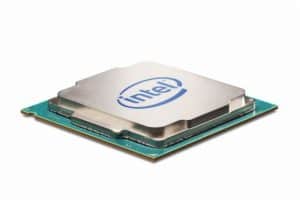 Unfortunately for Intel, which is expected to win the entirety of the modem orders in the iPhone models that will launch later this year, the market for stand-alone cellular modems is pretty limited — Apple is the only smartphone vendor left that uses stand-alone solutions.
In light of that, if Intel wants to grow its business beyond Apple, it needs to find a way to re-enter the market for smartphone applications processors that integrate both the processing elements and the modem.
Apparently, Intel is going to go about this in a quite interesting way — through its partnership with China-based smartphone chipmaker Spreadtrum.
Partnering on a mobile platform
Back in February, Intel announced that it would be working with Spreadtrum — a company that's known mainly for developing and selling processors for low-end and midrange smartphones — in a "long-term collaboration on 5G."
Here's what they'll be working on, specifically: "Integrating Intel's strong technical expertise in modems with Unigroup Spreadtrum & RDA's solid experience in chipset design, the companies will collaborate on 5G and develop Spreadtrum's first Android-based high-end 5G smartphone solution utilizing an Intel modem and Spreadtrum's application processor technology."
What this sounds like, then, is that Spreadtrum and Intel will co-develop a mobile processor for high-end Android smartphones that'll effectively be a Spreadtrum applications processor but with an Intel modem inside instead of a Spreadtrum-developed modem.
A match made in heaven
Spreadtrum has shown itself to be a competent applications processor developer, and with support from key ecosystem partners like Arm (which does a lot of the heavy lifting with respect to processor, graphics, and multimedia intellectual property designs), it shouldn't be too hard for Spreadtrum to whip up an applications processor (again, sans the modem) that's competent enough to vie for high-end smartphone spots.
The hard part would, of course, be the modem. Spreadtrum's modems tend to lag significantly behind those from other high-end smartphone makers, and the shift to 5G technology would likely only increase the barrier to entry for Spreadtrum in the high-end smartphone processor market.
This is where Intel comes in: Intel's modem technology has gotten increasingly competent over the years, going from barely passable to good enough to potentially power every one of Apple's new flagship smartphones in 2018. Moreover, since Intel seems to be investing aggressively in future modem technology, the odds seem good that Intel will continue to build competitive, high-end modems.
Marrying that modem technology with Spreadtrum's applications processor technology and leveraging Spreadtrum's business relationships with key smartphone makers could lead to significant mutual financial benefit for Spreadtrum and Intel.
It's not clear who will be manufacturing the chips that come out of this collaboration, but if Intel is able to manufacture them, then this could be a win for Intel's nascent contract chip manufacturing arm as well (which, unfortunately, has seen minimal success to date).
All told, this is a smart collaboration that has the potential to get Intel back into the mobile applications processor market in a thoughtful, minimally risky way. It should also allow Spreadtrum to attack portions of the smartphone processor market that it couldn't otherwise access without Intel's modem technology.