Minimum will increase by 30 cents to $11.55 per hour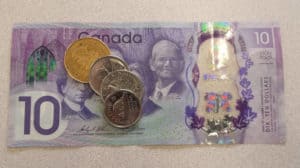 The province is reminding Islanders the minimum wage will increase April 1 to $11.55 per hour.
Prince Edward Island will have the highest minimum wage in Atlantic Canada with the increase.
Islanders found out about the raise in November 2017.
The Employment Standards Board recommended this increase and will the review the change through the summer and make any recommendations for more changes in late 2018, which would be implemented in April 2019.