Money will go toward service expansion in 2018-2019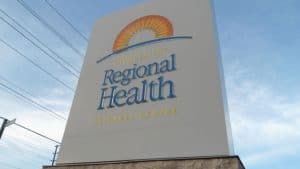 Ontario is pledging just under $8 million in extra funding for two Thunder Bay health care organizations for service expansion in 2018-2019.
In a media release issued Friday, the province states it plans to contribute $5.7 million to the Thunder Bay Regional Health Sciences Centre and $2.8 million to St. Joseph's Care Group.
"The new funding of $7.9 million will allow our hospitals to continue to reduce wait times, address capacity issues and meet the specific needs of people living in our region," Bill Mauro, MPP for Thunder Bay-Atikokan, said in a written statement.
"This funding will also allow us to continue to expand on services that need additional support like mental health, or are not currently provided in our region, like cardiac surgery."
The money will go to expanding a number of services offered by the two agencies, says the province, including cardiac and critical care, chemotherapy, stroke treatments, hip and knee replacements and medical imaging.