Nokia (NYSE: NOK) recently closed its acquisition of Unium, a private Seattle-based provider of software for intelligent mesh wireless networks. Unium's mesh networking software upgrades home Wi-Fi networks and devices with enterprise-class wireless speeds.
Unium's "intelligent" mesh network learns the capabilities and performance of each device connected to the network, then optimizes each connection. For example, a set-top box which constantly streams 4K content would be given priority access, while smart home devices like light bulbs would require minimal bandwidth.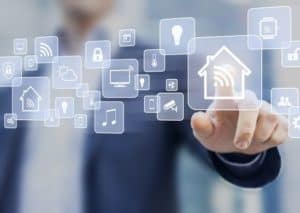 Nokia bought Unium to launch end-to-end solutions for home Wi-Fi networks. The move would diversify its core Nokia Networks unit, which generated 88% of its revenues last year, away from the slower-growth enterprise and service provider markets.
That's a smart move, but it could also hurt Ubiquiti Networks (NASDAQ: UBNT), which also sells mesh networking products for home users.
Why Ubiquiti Networks is in Nokia's blast zone
Ubiquiti mainly sells long-distance Wi-Fi products for service providers and enterprise customers. It carved out a niche by focusing on areas that were underserved by traditional ISPs.
Its primary products include UniFi access points, switches, gateways and IP cameras for enterprise customers, and airMAX and EdgeMAX products for service providers. It also launched AmpliFi, a family of mesh networking products for home users, last year.
A $349 AmpliFi bundle includes a router and two wireless mesh points to deliver enterprise-class WLAN speeds to homes. The system has met with positive reviews, but Ubiquiti fumbled its initial launch last year with a last-minute redesign and high shipping costs.
However, the AmpliFi lineup regained traction this year. Ubiquiti didn't disclose any sales figures for Amplifi yet, and its revenues are clumped together with its UniFi, mFi, and FrontRow revenues in its Enterprise Technology unit. Revenue from the unit rose 34% annually last quarter and accounted for 52% of its top line.
However, CEO Robert Pera noted that Amplifi did "extremely well and is a profitable business" during last quarter's conference call. Unfortunately, Ubiquiti isn't the only player in the mesh networking market — rivals like Netgear and Belkin's Linksys also offer similar products.
In early March, I noted that Ubiquiti could struggle if bigger networking equipment providers, like Cisco (NASDAQ: CSCO) and Nokia, launched competing mesh networking systems. Cisco only offers mesh networking solutions for enterprise customers, but Nokia has now made its move by buying Unium. The combination of Nokia's hardware with Unium's software could throttle Amplifi's growth.
Nokia isn't Ubiquiti's only problem
Shares of Ubiquiti slipped about 2% this year after some volatile swings caused by major headwinds. Short seller Citron Research questioned the integrity of its distributors, its corporate culture, and its high margins and cash balances.
Ubiquiti also missed earnings estimates for the second quarter, and the SEC subpoenaed documents related to its accounting practices, auditors, trade practices, and relationships with distributors. Nearly 30% of its float was being shorted as of March 9, and its insiders sold 1.6 million shares of the stock but didn't buy a single share.
The key takeaways
Nokia's entrance into the home mesh networking market represents a fresh threat to Ubiquiti's AmpliFi, which is just gaining a foothold in the market after a rocky start last year. It's too early to know if Nokia will successfully capture this niche market, but it certainly has the brand appeal, marketing muscle, and scale to do so.