Free seeds available at 7 branches of the Chatham-Kent Public Library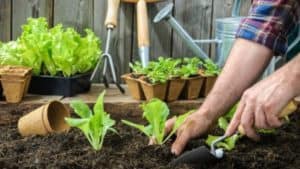 While it might be a touch too early to start gardening, the Chatham-Kent Public Library is celebrating the first day of spring by dusting off their seed library for the season.
"It's really easy — all you need is a library card. We have a collection of seeds available … at seven of our locations," said Sarah Hart, the library's manager of marketing outreach and programs.
"We would love if people would harvest some of those seeds and bring them back to us at the end of the season," she explained, adding that it is not a requirement.
Most of the seeds available are for growing vegetables and herbs, but decorative flowers are available as well. Last year, the library circulated nearly 1,400 packages of seeds.
"We want the community to know we're not just about books," Hart explained. "It's a way for us to support a more healthy community."