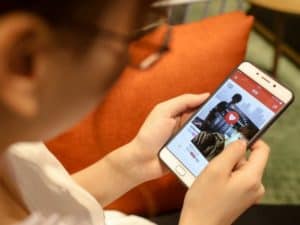 WeChat is far and away the biggest messaging platform in China at the moment, and that is helping to drive a push among the smaller players to get together for better scale. Today, Momo, the Chinese location-based social networking app that has more recently made a big push into dating services and is traded on Nasdaq with a market cap of around $6 billion, announced that it has acquired Tantan, China's top dating app, for "approximately 5.3 million newly issued Class A ordinary shares of the Company and US$600.9 million in cash".
It's not clear how that price compares to Tantan's pre-exit valuation: it had never disclosed the number. Overall, Tantan had raised $120 million, including a $70 million round last year from a mix of strategic and financial investors. Its backers included DST Global, Kleiner Perkins, video social network YY, Genesis Capital, SAIF China, Zhongwei, DCM and Bertelsmann.
We'd actually heard rumors of this acquisition recently, so it's not coming as a complete surprise.
WeChat has in a way written the playbook in China for how to leverage a popular social platform to move into other related services (commerce being one of the biggies), and it seems that would-be competitors are following suit. Other notable moves and exits in recent years have included Alibaba buying Youku Tudou and also investing heavily in WeChat competitor Weibo; selfie-making app Meitu going public and Meituan Dianping making a move into transportation.
For its part, Momo had been moving into streaming services but with government pressure over the content of these services, going to its dating roots may have felt like a safer bet for now. The company last year reported just under 95 million monthly users but with a weak outlook, so this will help it bump up its prospects.
Indeed, the company's stock is currently up 14 percent so far trading in the wake of the news.
Specifically, the deal will indeed give Momo a big boost in its own dating business. Tantan said that it has enabled 5 billion matches since launching in 2015. (As a point of comparison, Tinder — one of the leading dating apps in the West — says that its enabled at least 8 billion matches since its launch in 2012.)
This does not signal a shift for Momo into dating exclusively (sorry for the pun), but to double down on one of the more successful ways that it's diversified its business.
"Our core position will continue to center on social networking and this acquisition enriches our product line in the social space," said Yan Tang, chairman and CEO of Momo, in a statement. "We will continue to invest and incubate more sub-brands to serve the social and entertainment needs of different demographics. Tantan has become widely recognized within a short period of three years since its inception, which is largely attributable to the outstanding performance of its talented team. We also respect Tantan's product strategy that focuses on the customer experience of female users. After the acquisition, the Tantan team will continue to operate the mobile apps under the Tantan brand with our full support."
Indeed, you can see this as similar to the strategy taken by IAC, which operates a number of dating apps alongside Tinder, such as Match.com and OKCupid.
For Tantan, the deal will give the company not just a funding boost but potentially some economies of scale in its developer backend and other areas of its business. "Momo and Tantan have their own strengths in their respective markets and among targeted customers," said Yu Wang, chairman and CEO of Tantan, in his own statement. "The acquisition is a critical strategic upgrade to cover a greater range of user demographics and needs, and build up a larger social networking market through complementary businesses and strategic synergy. We are very confident in our future development."