Switch to open source software will reduce fees, staff time and pay for itself, says project lead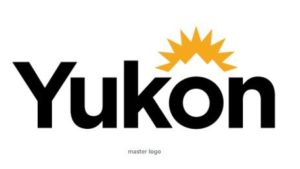 Yukon's recent visual rebranding that cost taxpayers $493,000 has attracted its share of ridicule, but a government director says the new website will eventually pay for itself.
Mark Burns, director of e-services for citizens with Yukon's Highways and Public Works Department, says there's one thing being overlooked: the new website, included in the cost of the rebranding, is expected to save the government about $75,000 a year.
Gov't opts for free software

There are two reasons for the savings, according to Burns.
First, because the new system is reportedly easier to use, there will be less money spent on staff and outside contractors to maintain the aging website, said Burns.
The old website was created in 1997 and Burns said it was getting tougher to find people who understood the old HTML code.
"A lot of the money was being spent on reactive maintenance. When things stopped functioning properly or needed a tune-up, we'd have to react right away and bring in contractors," he said.
Second, the territorial government ditched its old web service for a new one.
The new website is built on a free system called Drupal — an open source, content management software that anyone can use to create, download and share codes to make websites and digital applications. It has no licensing fees. (It's comparable to something like Wikipedia, where a crowd of people work collaboratively without payment.)
The Yukon government used to pay for a proprietary web service called OpenText, and paid membership and licensing fees.
It's unclear how much the government paid in exact fees, but costs are included in the government's annual expense of $150,000 for website maintenance.
Burns said he expects these annual costs will be cut by half.
Similar moves in Ontario, B.C and federal sites
Yukon is not alone in making the switch.
In 2012, the Ontario government switched over to Drupal to save costs. The Nunavut government also uses the free software as the foundation for several sites, as do various levels of government in B.C., Quebec and Nova Scotia.
Many federal sites are starting to switch over as well.
Burns said the new arrangement will prevent the government from being locked into a maintenance contract.
"It's not built with the same kind of commercial perspective that proprietary software is built on. The mission here isn't to sell us more software," he said.
The territorial government has enlisted a firm called Acquia to help with security and maintenance of the site.
Mathieu Weber is vice-president of Acquia, which bills itself as Canada's largest support company for Drupal projects.
He insists the software is secure.
"Most of the U.S. government is running on Drupal. Australia's government has decided to standardize on Drupal. A lot of our top Canadian universities are running it," Weber said.
"I could even venture to say Drupal is becoming a standard in Canada for government projects."
Similar switch seen in Education Department
The switch to Drupal isn't the first time the Yukon government has embraced an open source software.
In recent years rural Yukon schools have begun using Moodle — a series of classroom materials shared freely between educators around the world.