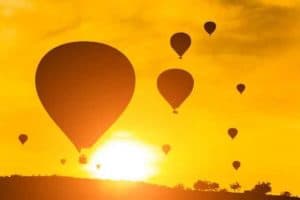 Along with a new full slate of Q4 earnings results ahead of today's opening bell, we also see Initial Jobless Claims reported for last week. The headline number of 233K is higher than the previous week by 17K claims (the previous week itself was revised down to 216K from 220K originally reported), but falls nicely within the comfortable range between 225K-250K jobless claims we've largely seen over the past couple years.
Continuing claims fell last week to 1.937 million from an upwardly revised 1.965 million the previous week. The 4-week moving average now sits at 240K initial jobless claims per week, which smooths out a bit of the week-to-week volatility we've seen recently, going back to the hurricanes that ripped through the Caribbean and the Gulf of Mexico late last summer. In fact, claims numbers in Puerto Rico and the U.S. Virgin Islands indicate that a full recovery in those areas has not yet been realized.
Two Dow components reported solid Q4 earnings results in today's pre-market, as well — Zacks Rank #1 (Strong Buy)-rated Caterpillar Inc. CAT and Zacks Rank #3 (Hold)-rated 3M Corp. MMM both outperformed expectations, and are sending the Dow 30 index up more than 100 points ahead of the market open.
Heavy equipment manufacturer Caterpillar posted a 22% positive earnings surprise when it put up $2.16 per share, breezing past the $1.77 in the Zacks consensus estimate. Revenues in the quarter of $12.9 billion beat estimates by a cool $1 billion, and continues its impressive string of bottom-line beats — now 12 straight quarters. Full-year guidance also looks robust, now at a range of $8.25-9.25 per share; the Zacks consensus estimate had been $8.02 per share. For more on CAT's earnings, click here.
3M also outperformed expectations on its top and bottom lines this morning, with $2.10 per share on $7.99 billion in revenues outpacing the $2.03 per share and $7.88 billion we were looking for. Full-year guidance was also ratcheted up significantly to $10.20-10.70 per share; the previous Zacks consensus was $9.83 per share. MMM shares are up 2.5% in the pre-market. For more on MMM's earnings, click here.
More airlines companies have also posted new earnings results: American AAL posted 95 cents per share for a 2-cent beat on $10.6 billion in revenues that squeaked out a beat over the $10.58 billion expected. Southwest LUV beat by a penny to 77 cents per share, and revenues of $5,274 million topped the $5,242 million in the Zacks consensus.
Defense companies also hit the tape ahead of the bell: Northrop Grumman NOC surpassed expectations to $2.82 per share versus the $2.75 expected, with revenues of $6.63 billion easily beat the $6.37 billion we were looking for. Raytheon RTN, however, although it beat bottom-line estimates by a penny to $2.03 per share, missed its top-line estimate when it posted $6.78 billion as opposed to the $6.83 billion estimate.