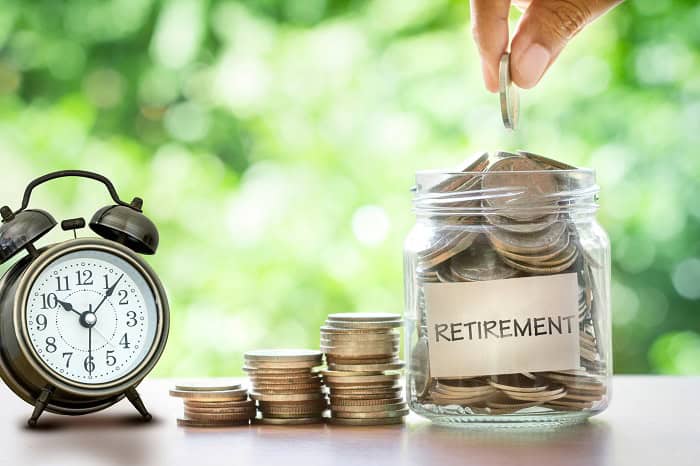 A new survey has found that 31% of employed adults in the U.S. lack access to a retirement savings plan at work. Of those, three in four would likely save if they had the opportunity.
That means that nearly a quarter of employed Americans are missing out on retirement savings opportunities.
Prudential helped administer the survey. Phil Waldeck, president of Prudential's retirement division notes that those missing out are "on a much tougher path where they have to save on their own."
Waldeck, who appeared on Yahoo Finance's "YFi PM" to unveil the results, noted that "this is about the long-term resilience of our society, both individuals but also the economy more generally."
The survey covered 840 employed adults and was conducted by the Funding Our Future campaign and Morning Consult. The interviews were conducted online with a margin of error of plus or minus 3 percentage points.
Other surveys have painted an even starker picture for workers: According to a report by Stanford University's Center for Longevity, roughly half of all households are offered work-based retirement plans at their current jobs. Meanwhile, Labor Department data shows that 71% of workers have access to a retirement plan (including pension plans), with 55% participating in them.
And of course, having access to a retirement plan is only beneficial – 401(k) contributions are pre-tax and some employers offer to match workers' contributions – if workers participate in it and contribute a meaningful portion of their income. Americans planning to retire at age 65 need to contribute 10% to 17% of their income for retirement, even if they start saving as early as age 25, according to the Stanford report, which estimated that families age 25-64 are currently only saving a median of about 6% to 8% of income toward retirement.
Options for small-business employees
A number of groups reported notably lower access in the Funding Our Future survey. "If you work for a big employer, you very, very likely have a workplace retirement plan," says Waldeck. Those who work for smaller employers – with fewer than 100 employees – are not as lucky: "half of them don't have access to a workplace plan," he said.
Participants in the gig economy also have less access, as do women, minorities, and those at the lower end of the income spectrum.
Just 54% of respondents with an income under $50,000 a year reported access to a plan. For those earning over $100,000 annually, nearly 9 in 10 respondents can save.
During the interview, Waldeck touted the SECURE Act which recently passed the House of Representatives as a way to address some of these gaps. That bill would make it easier for small businesses to offer retirement plans.