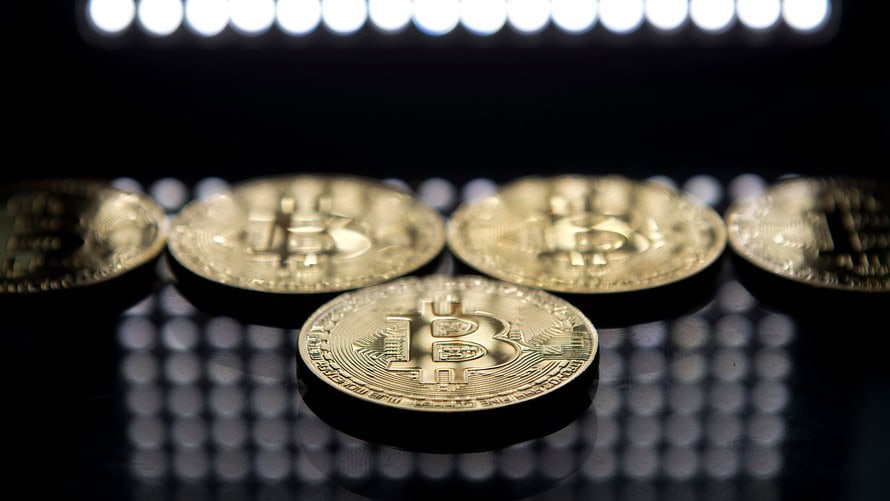 Tether trades back toward $1, but investors are already shopping elsewhere
Cryptocurrency prices are trading mostly unchanged to begin the week.
Bitcoin, the world's largest digital currency, is showing small losses in early Monday trading, with a single bitcoin BTCUSD, -0.62% last going for $6,446.21, down 0.6% since Sunday at 5 p.m. Eastern Time on the Kraken crypto exchange.
Coming off a week in which Tether, the most popular stablecoin, broke its peg, investors in the U.S. dollar-backed cryptocurrency have begun packing up shop for more stable options. A stablecoin is meant to be precisely that, stable. Most stablecoins trade at or around $1, often gravitating between 99 cents and $1.01
"For traders, the instability of Tether provides an interesting conundrum of whether to opt into other more regulated stablecoin options such as Gemini dollars, Circle dollars or TrueUSD, which offer the same 1:1 to USD option to Tether, but with more apparent robustness and security," wrote Aditya Das, economist at Brave New Coin, a blockchain and crypto asset market data company.
"Liquidity and availability have likely been Tether's greatest driver of value and popularity, but with a new number of stablecoin options tradable on major exchanges like Huobi and Okex, the stablecoin flippening may continue to unfold."
After falling to below 90 cents, Tether, which should trade at 1-to-1 with the U.S. dollar has regained its footing trading at 99 cents.
According to a chart from The Block, Tether's dominance of the stablecoin market has fallen from more than 95% to 86%, the lowest level since November 2015.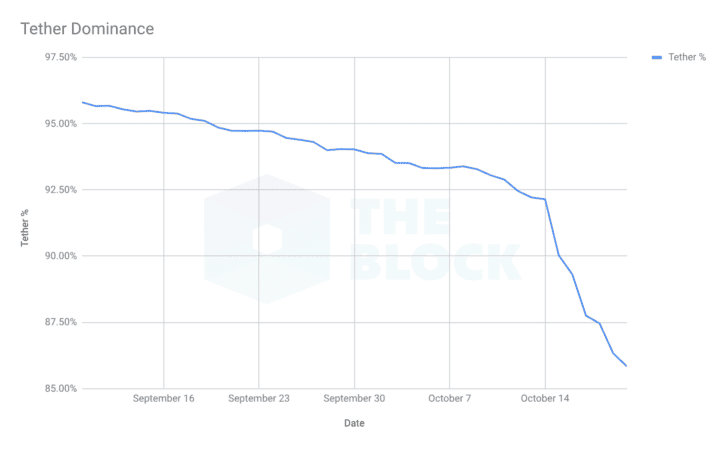 Altcoins, or coins other than bitcoin, have kicked off the week on a quiet note with most trading marginally lower than Sunday's closing levels. Ether ETHUSD, -1.02% was down 0.5% at $201.85, Bitcoin Cash BCHUSD, -2.26% was down 1.6% at $443.20, Litecoin LTCUSD, -1.40% was off 1.3% at $51.99 and XRP, XRPUSD, -1.91% had lost 1.1% at 45 cents.
Bitcoin futures are off to a slow start to begin the trading week. The Cboe Global Markets November contract XBTX8, -0.04% was up 0.1% $6,390, while the CME Group October contract BTCV8, +0.16% had gained 0.2% at $6,390.