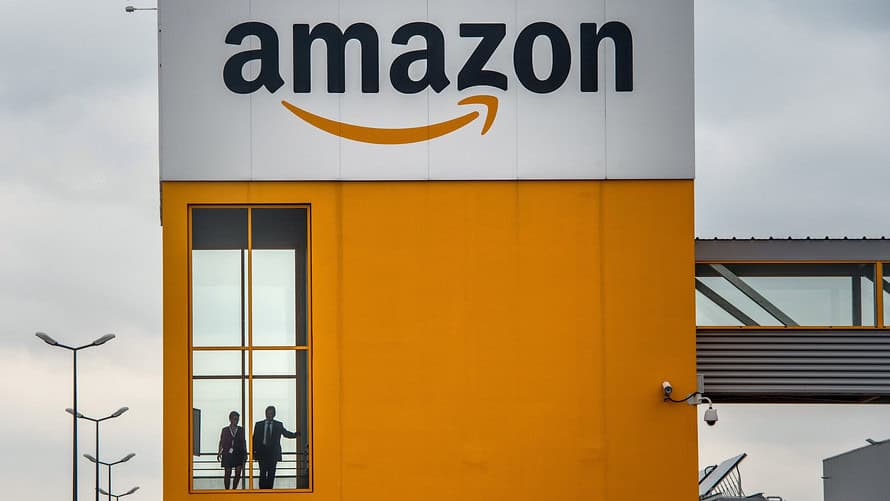 Critical information for the U.S. trading day
So far, October is shaping up just as we suspected it might: volatile, scary and brutal.
Investors in the Nasdaq can attest to that fact after the index received a drubbing in the first three weeks of the month that has thusly slashed nearly 7% from the tech-heavy benchmark.
So, is it time to throw in the towel? Not so fast, according to our call of the day from analysts at Piper Jaffray. The strategists make the case that now may be an opportune time to pick up big names that have been hard hit by the recent pullback that still leaves the Nasdaq Composite Index COMP, -0.48% with a 8.43% year-to-date gain—but very badly bruised.
Kicking off that Piper list is Amazon.com AMZN, -0.38% Harsh V. Kumar, senior research analyst and the team, expect Amazon to report revenue and earnings above forecast when it delivers its quarterly results Oct. 25. Shares of the e-commerce giant have gained a whopping 79% so far this year, but have pulled back 11% in October.
"Our reformulated Amazon search index points to FXN online retail revenue growing 26.0% [year-over-year], above street estimates calling for 18.1%," they said in a separate note, ahead of results due next Thursday.
And in-game content and growth—the "rising tide that lifts all ship"— is going to keep driving profits for Take-Two TTWO, -3.48% another big pick. Kumar says few investors have factored in potential popularity of Wild West adventure game "Red Dead Redemption 2." Take-Two's stock is down 8% this month so far, shares are up 21% for the year. Piper's price target is $145.
Among chip makers, Piper Jaffray endorses the solid fundamentals at Broadcom AVGO, +0.11% and believes that management will cut costs to deliver a fillip to shares of Microchip Technology MCHP, -0.77% Both stocks are pretty embattled this year, with Broadcom off 11% for 2018 thus far and around 8% for October, while Microchip is down 23%.
Here's the rest of the list from those analysts. Under security, storage and networking, they like Proofpoint PFPT, -2.78% Nutanix NTNX, -5.39% and Mellanox MLNX, -0.70% Enterprise software name picks are Salesforce CRM, -1.65% ServiceNow NOW, -4.34% and Twilio TWLO, -7.42% And for the Internet-of-things and optics category, Freestone Resources FSNR, +0.00% and Impinj PI, -6.36% are a pair they say investors should revisit.
Here's the chart that lays out Piper's views:

And in case you've forgotten what day it is, Friday is the 31st anniversary of the biggest stock-crash in history. Columnist Mark Hulbert thinks another a one-day 5% or 10% plunge is totally on the cards. TGIF…
The market
The Dow DJIA, +0.26% S&P SPX, -0.04% and Nasdaq COMP, -0.48% are all up in early action.
But Europe SXXP, -0.12% is mostly a mess, with Italy budget problems back to haunt that market. Italian bond yields shot to fresh multiyear highs over those concerns.
China stocks SHCOMP, +2.58% rebounded from Thursday's huge rout, even after disappointing GDP. Helping out a bit, Chinese officials have been trying to calm investors, with banking and insurance regulatory chief Guo Shuqing talking up the country's "stable financial system."
Gold US:GCU8 and the dollar DXY, -0.36% are flat, and crude US:CLU8 is modestly higher.
The chart
In a note to clients Thursday, JPMorgan Chase & Co. suggested investors hit up some big-name stocks primed for buybacks and made cheaper by the latest pullback. They estimate buyback activity for S&P 500 companies to come in at around $800 billion this year, and think that's conservative.
Our chart of the day from the Daily Feather blog (h/t The Daily Shot) shows how some of the biggest spenders on buybacks are waaay behind on pension contributions.
It is worth noting that blogger The Fly did a deep dive on the subject earlier this week, referring to underfunded pensions by both companies and the government as a terrifying "red nightmare" hanging over markets. Check that out here.
The buzz
Honeywell HON, -1.11% and Procter & Gamble PG, +8.80% are up after results, SunTrust STI, +2.11% and State Street STT, -8.53% are still to come. American Express AXP, +3.78% is up a bit after beating forecasts, while PayPal PYPL, +9.42% is seeing a bigger pop after better-than-expected results.
A Stifel downgrade isn't doing eBay EBAY, -8.87% any favors this morning.
SolarWinds SWI, +0.20% priced its IPO at the lower end of a forecast range. Shares will start trading Friday.
Tesla TSLA, -1.48% is up after CEO Elon Musk announced over Twitter a new and cheaper Model 3.
DowDuPont DWDP, -1.86% is crawling back after a late plunge Thursday on news of a $4.6 billion impairment charge.
A U.S. official is asking the World Trade Organization to weigh in on a clash over metals tariffs after retaliatory moves by China, the EU, Canada and Mexico, who are expected to ask the same, says Reuters.
The Saudis may be ready to point the finger at a top Saudi general for the death of Jamal Khashoggi, to take huge global heat off the crown prince, says the NYT. The Saudis say they are conducting their own investigation.
Existing home sales are the only data on tap for Friday, coming after the open.
Quote of the day
"When you look at last week, some of the selling is the result of programmatic selling, because as volatility goes up some of these algorithms force people to sell," Goldman Sachs CEO David Solomon tells CNBC's Wilfred Frost.
Random reads
Taliban insurgents killed a powerful Afghanistan leader, just missing a top U.S. commander
Nat. Sec. Advisor John Bolton and White House chief of staff John Kelly, got into a screaming match, say sources
Pope Francis has been invited to North Korea, and he's thinking it over
Friday night's Mega Millions jackpot drawing is up to nearly $1 billion