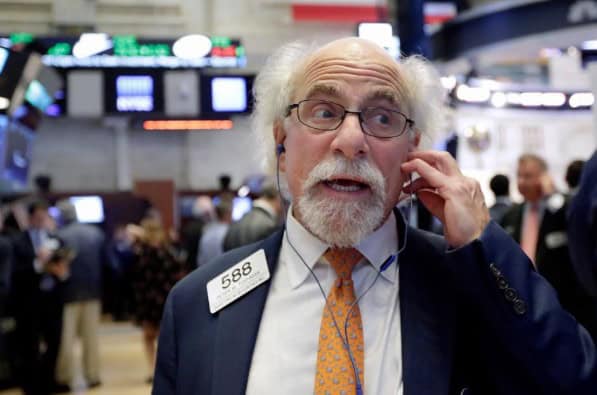 The coming week is options expiration week. Such weeks in the month of September have tended to be bearish. There are three recommendations, two long and one short.
Xilinx is a specialized maker of semiconductors. The weekly price cycle bottoms on the 25th and tops on October 21st. In the past year, all five of the buy signals have been profitable. The technical signals are in agreement. The price uptrend is supported by higher lows in momentum and rising relative strength. The stock is likely to rise close to $85 in the coming week with $90 likely by late October.
CHART 1

CHART 2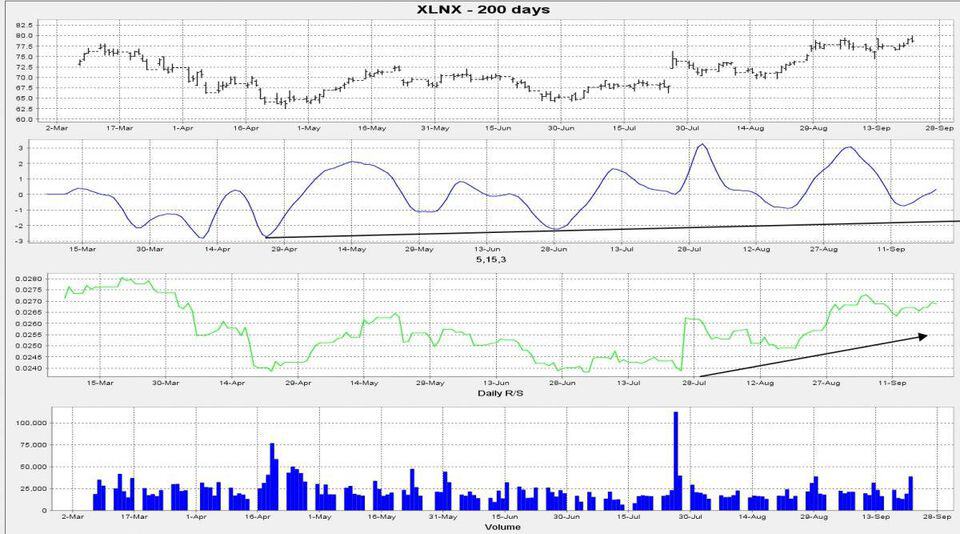 Lam Research shows both short and intermediate-term sell signals. All six of the sell signals have been profitable in the last year. There is a shorting signal from September 24th through October 2nd. This is followed by a brief buy signal, but then the cycle turns down from October 6th through November 22nd. The stock has been in an overall downtrend with steadily falling relative strength. The share price is likely to fall to the mid-to-high $140 area.
CHART 3

CHART 4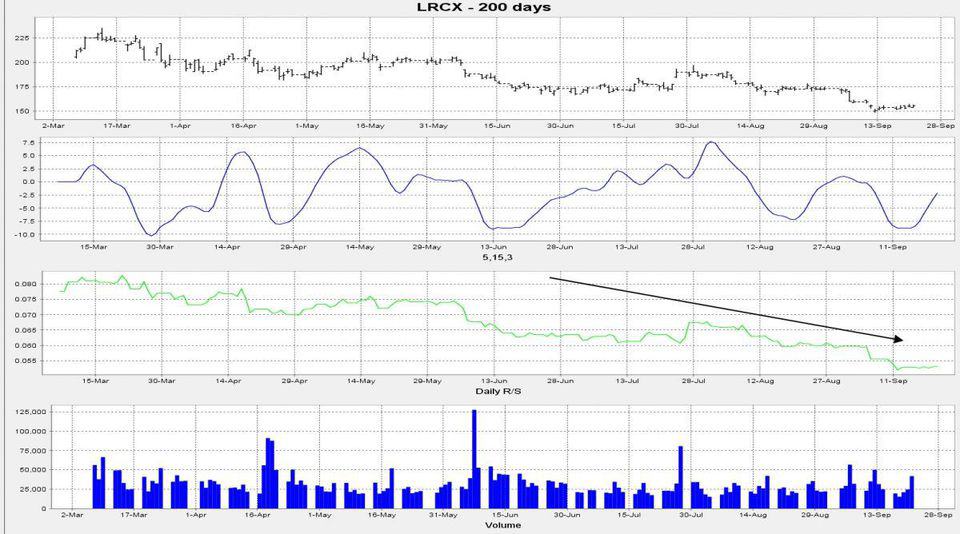 UNUM Group is a financial services company. There is a very short-term buy signal this week from September 24th through the 27th. All seven buy signals in the past 12 months have resulted in profits. The stock has been building a base since May, and there are higher lows in momentum. The stock is likely to rally to the $42-$43 area.
CHART 5

CHART 6