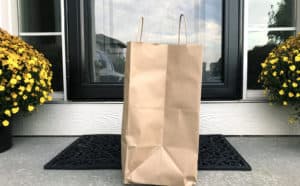 Grab, the ride-sharing company that devoured Uber's business in Southeast Asia, has announced that it's also getting into grocery delivery. Just like Uber in the US and other Western countries, the Singapore-based firm already offers quite a few options other than pure ride hailing in the region, including food delivery and electronic money transfers. Clearly, though, it's still looking for more ways to put its driver network to good use. Grab has teamed up with Southeast Asian grocery delivery provider HappyFresh to launch GrabFresh as part of its strategy to give partners access to its technologies. That means HappyFresh will essentially be using Grab's driver network and payment services to deliver groceries to its customers.
Grab chief Anthony Tan said in a statement:
"We believe that as we offer more localized everyday services, there will be more users and higher engagement across the user base. When that happens, it attracts more partners and it's a virtuous upwards cycle. Great for business. Whether it's food, whether it's groceries, we need to make sure that all these are well funded, both technologically and financially."
Before the company completely rolls the service out throughout Southeast Asia, though, it's conducting tests in select locations first. GrabFresh will first be available in Jakarta, Indonesia sometime this month before it makes its way to Thailand and Malaysia later this year.
This article originally appeared on Engadget.