The goal is to help Islanders 'save money, reduce energy waste, create jobs' and more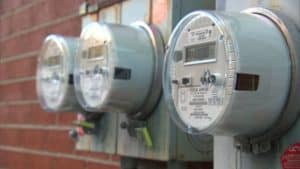 The federal and provincial governments announced almost $48 million in funding for energy-saving programs across P.E.I., according to a federal government news release.
Cardigan MP Lawrence MacAulay and Liberal MLA Richard Brown made the announcement Friday. The federal government is providing $23.8 million in funding with the province supplying $24 million.
The goal, the release says, is to help Islanders "save money, reduce energy waste, create jobs and support healthy communities."
The federal funding is being provided through the Government of Canada's $1.4 billion Low Carbon Economy Leadership Fund announced last year. It's funding three specific programs on P.E.I. focused on climate change.
The first program provides assistance with building retrofits and heating equipment rebates and it introduces new residential, commercial and industrial programs with instant rebates on energy-efficient products and their installation.
The second program, on greenhouse gas emission reduction, will partner program and policy experts with those in the agricultural industry.
The third focuses on the provincial forestry, establishing forests in "idle and less productive" agricultural land on P.E.I.
Environment and economy go 'hand in hand'
"The environment and the economy go hand in hand," said MacAulay in the release.
"By investing in P.E.I. to make buildings more energy efficient and reduce emissions in the agriculture and forestry sectors, we are supporting P.E.I.'s economic growth, creating good middle-class jobs for Islanders and tackling carbon pollution."
The provincial government's $24 million will go to "a wide range" of projects to help Island families and businesses, but the release did not specify which programs or projects.