Shares of Universal Display Corporation (NASDAQ: OLED) jumped as much as 17% early Tuesday before settling to close up 4% following reports that Apple (NASDAQ: AAPL) has chosen to adopt OLED displays across its entire iPhone line.
More specifically, according to "industry sources" speaking to South Korea's Electronic Times, Apple will expand its use of OLED displays from just a single model — as it currently does with only its high-end iPhone X — to all three of its newer iPhone models to be launched in 2019.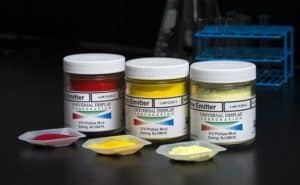 So what
The same sources noted that if Apple ultimately opts to launch more than three iPhone models in 2019, it may be forced to continue using LCD displays in at least one model because of manufacturing bottlenecks. But assuming Apple moves forward with its OLED-centric plans, it's likely it will continue sourcing OLED panels from Samsung Display — which currently serves as Apple's sole OLED display provider — while enlisting LG Display (NYSE: LPL) as a secondary supplier.
To be clear, Samsung Display and LG Display are Universal Display's two largest customers; both companies have long-term patent license and OLED material supply agreements with the OLED technologist.
Now what
The move shouldn't be terribly surprising to longtime Universal Display investors. In fact, shortly after Apple incorporated OLED into its first-generation Apple watch in 2015, I even wrote, "I think it's quite possible that, over time, Apple will completely transition away from LCD and toward OLED."
And when Universal Display announced strong first-quarter 2018 results earlier this month, CFO Sidney Rosenblatt insisted their story was still in its early stages, adding that "we continue to expect 2019 to be a meaningful year of growth."
Still, it's equally unsurprising that Universal Display stock would pop on these fresh reports of Apple's dedication to its flagship technology. And I think Universal Display shareholders have every reason to celebrate.