Walmart's (NYSE: WMT) acquisition of Indian e-commerce giant Flipkart marks the American big-box retailer's entry into a lucrative market that's going to be worth at least $200 billion by 2026. Even then, online sales will account for just 12% of India's overall retail sales, according to Morgan Stanley estimates, which means that the opportunity could be much bigger in the long run.
Ideally, Walmart investors should applaud such a deal, but many shareholders don't seem convinced about the price that Walmart is paying for a piece of this opportunity. Walmart shares fell after the deal was announced, and they are still down as of this writing.
Here's why Walmart's valuation of Flipkart might not have gone down well with some investors.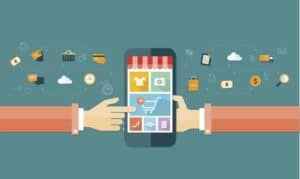 The valuation problem
Walmart is shelling out $16 billion for a 77% majority stake in Flipkart, which values the Indian e-commerce giant at nearly $20.8 billion. So Walmart is paying a massive premium over the $11.4 billion valuation put on Flipkart in Apr. 2017, which was originally down from $15.2 billion in 2015.
This drop in the valuation isn't surprising, because the company has encountered mixed results tapping the Indian e-commerce opportunity so far. Its revenue growth in fiscal 2017 slowed down to just 29% as compared to the 50% growth reported previously, losses swelled 68% that same year to $1.3 billion.
Meanwhile, AIG subsidiary Valic had trimmed Flipkart's valuation to $8 billion at the end of 2017, just months after the company raised $3 billion in its a funding round from investors such as SoftBank, eBay, Microsoft, and Tencent.
In fact, Flipkart's fundraising last year was essentially a down round (which means that its shares were sold at a lower price than in the previous round). The company had to accept a lower valuation, as it was in need of cash to fight Amazon's (NASDAQ: AMZN) growing market share in India.
Independent data from three research platforms indicates that Amazon's mobile app and website are more popular than Flipkart's. In fact, Amazon has trumped Flipkart on mobile downloads, monthly desktop visits, and daily active users quite consistently over the past few quarters. So while the American company clocked an average of 868 million monthly mobile visits in the period from August to October 2017, Flipkart lagged behind with 389 million visits.
Walmart might not have picked a sure thing, but it paid the premium associated with one. However, a close look at the potential gains from the deal suggests that the big-box retailer has its sights set on a worthy prize.
Why the premium is justified
Walmart is in no mood to let the Indian e-commerce opportunity slip through its hands, and it can quickly scale up its operations once the acquisition is through thanks to the synergies that Flipkart offers.
Walmart currently operates 21 Best Price Modern Wholesale stores in India in a cash-and-carry format. These stores sell close to 5,000 items, including fruits and vegetables; fresh, frozen, and chilled food; dry groceries; hotel and restaurant supplies; personal and home care items; clothing; and office supplies.
The company also claims that it sources over 95% of its goods for Best Price from local producers. This could allow the company to build its network in the grocery and household products market, where Amazon is already turning its focus. The e-commerce giant believes that groceries and consumables will supply half of the company's business in the next five years, so this is an area that Walmart can now target with the help of its local contacts and Flipkart's existing distribution.
Moreover, most of these Best Price stores are located in the northern and central parts of the country, so they should complement Flipkart's infrastructure plans to build a massive logistics facility in south India.
Playing the bigger game
Walmart is getting its hands on an established e-commerce player that has its fingers on the pulse of the Indian consumer. For instance, Flipkart knows that products such as smartphones are in strong demand among Indian consumers, so it has been rolling out offers such as no-cost installments to push sales.
Not surprisingly, Flipkart had an impressive 51% share of the online smartphone market in India last year. With Walmart's money and existing infrastructure, Flipkart can expect to build its dominance in other categories as well, making the acquisition worth Walmart's while in the long run.