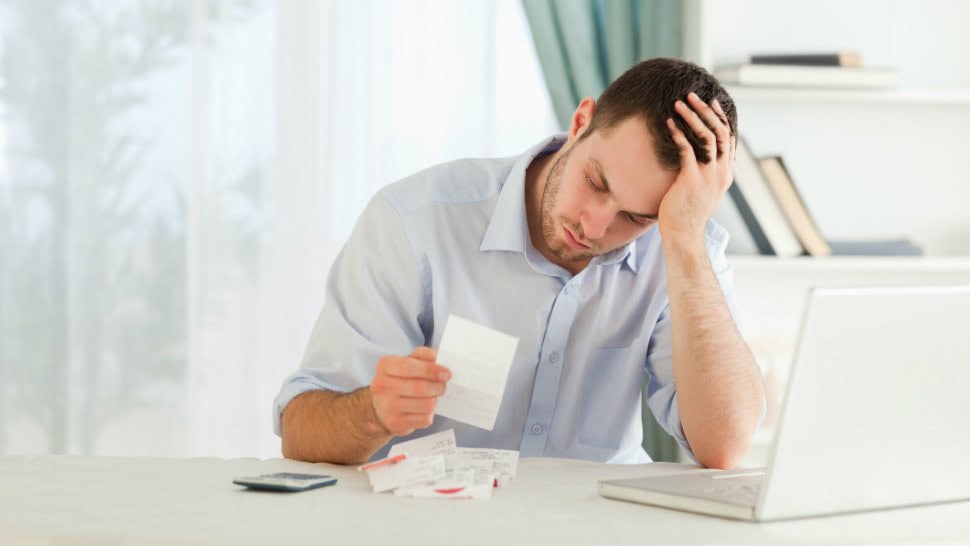 Have you noticed how much everyday expenses have risen over the past few years? The housing market has been soaring in most areas of the U.S., so rent and mortgage payments are climbing.
If you've looked into buying a new smartphone lately I'm sure you've felt the sticker shock there, too. The top of the line iPhone X with 256GB will run you a cool $1,150.
Android fans don't have it much better. Samsung's Galaxy S9+ with 256GB costs nearly $950. Yikes!
It's not just big-ticket items that are emptying our pockets either. Don't look now but gas prices are on the way up. And you know what that means. It won't be long before groceries, clothing, and other essential items see a hike in costs.
With all that, it can be difficult just to have some extra coins in your pocket after paying the monthly expenses.
Since the cost of living is constantly on the rise, it would be nice to find ways to save a few bucks here and there.
That's why you need to know these tech-savvy ways to save on your household budget.
Save on energy costs
Did you know that you can save up to 10 percent a year on cooling and heating costs by simply adjusting your thermostat 7-to-10 degrees from its normal setting for eight hours a day? It's true.
One way to easily make this adjustment is by installing a smart thermostat in your home. It's smart technology that lets you control your home's temperature remotely with a smartphone, tablet or computer. It helps you keep costs low by adjusting your home's temperature even when you are not there.
This technology also adds a level of convenience that we've never had before. During wintertime, you can set your thermostat to a cooler temperature while you're out, keeping costs low. Then, turn the heat up using your gadget when you're on the way home so it's nice and warm when you get there.
It also works in the summer, just reverse the scenario. Set the air conditioner at a warmer temperature while you're away and turn it down when you're headed back to the house. Either way, you're only heating and cooling the house when you actually need it, potentially saving you a nice chunk of change throughout the year.
When it comes to smart thermostats, we recommend the ecobee4 Alexa-enabled thermostat with a sensor.
The ecobee4 is more than a smart thermostat. It comes with built-in Amazon Alexa Voice Service and you can ask it to do tasks like order groceries, read the news, and so much more.
It's available for purchase from Amazon for under $250. Simply click the link below to order one while you're thinking about it and you'll be saving money in no time.
Another smart thermostat option is the Nest Learning Thermostat. This smart thermostat has the ability to learn what temperature you like to keep your home comfortable and builds a schedule around yours. It will automatically adjust the temperature in your home so that you don't have to.
Cutting the cord will help save some coin
One way millions of people save some dough is by cutting the cable cord. You may have heard us discuss this before. Cord cutting has become an extremely popular trend to eliminate the skyrocketing costs of cable and satellite.
The reality is, with so many great streaming services available, it's difficult to justify paying up to $200 per month to watch television. These services offer a less expensive way to watch TV and you can save hundreds of dollars each year.
There are two types of streaming gadgets: set-top boxes and HDMI sticks. HDMI sticks are the size of USB drives and plug right into your TV's HDMI port. That means less clutter in your entertainment center and they're also a little less expensive.
Streaming media player boxes are larger and a little more expensive. However, they tend to be more powerful
OK, you've selected a streaming media box or stick, now which streaming service has the channels that you want? Some of the most popular streaming services that offer live TV are Hulu, YouTube TV, Sling TV, DirecTV Now, and PlayStation Vue.
We've created a chart listing top channels and which streaming services they are available on. Here is a short preview of the chart:
We've given you enough information here to go ahead and make that move to cut the cord. However, there are more things that you should know.
Easily lower your electric bill
A great way to save a few dollars each month is to cut back on electricity usage. You can easily do that by using this Smart Strip LCG energy-saving surge protector with auto switching technology.
It's a 10-outlet surge protector with a four-foot cord. The great thing is it automatically turns off power when not in use to help save energy.
This is ideal for computer systems and home entertainment centers. It employs a proprietary auto-switching technology that automatically shuts down devices that are not in use, saving you money and reducing your overall energy usage.
The power strip itself uses very little energy. Just one watt of power when fully engaged and less than a quarter of a watt when the automatically switched outlets are off.
You can order one from Amazon for under $30. At that price, you might want to pick a few up and put them all over your home.
When you think about shopping with coupons, more than likely the grocery store is the first place that comes to mind. But did you know that Amazon also lets you use coupons on certain items?
Amazon offers coupons that are available to everyone as well as an entire section only available to Prime Members.
Some examples of popular savings right now include 15 percent off an RCA digital alarm clock, 10 percent off girls inline skates and $10 off a SodaStream Jet.
Cool site helps lower your driving costs
Gas prices can be volatile; we all know that. But did you know gas prices in your city could vary by as much as 20 percent?
That's a huge disparity. And it can cost you a significant amount of money if you're filling up at higher priced gas stations unnecessarily.
With so much technology at our fingertips these days, there must be a way to find the lowest priced gasoline in your area. Don't worry, there is.
The folks behind GasBuddy have a great website for hunting down cheap gas and planning trips. With just a few clicks, you'll be able to find the most inexpensive fuel in your area and fill up on a budget.