Tencent's (NASDAQOTH: TCEHY) stock soared more than 700% over the past five years, making it one of the largest tech companies in China. The 19-year-old company was founded on a single messaging product, the ICQ clone QQ, but expanded rapidly with new products and big investments.
In 2011, it launched WeChat, which became the most popular mobile messaging app in China. It expanded WeChat's ecosystem with online-to-offline (O2O) services, mobile payments, games, and other features — making it an all-in-one "super app".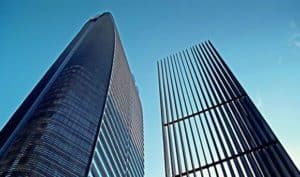 Its gaming portfolio grew, as blockbuster games like League of Legends, Clash of Clans, Arena of Valor, and the mobile version of PUBG turning it into the top video game publisher in the world. It also expanded into adjacent markets to widen its moat against its tech rivals.
That expansion can be hard to keep track of, but investors should recognize the five companies which Tencent could hurt: NetEase (NASDAQ: NTES), Weibo (NASDAQ: WB), Baidu (NASDAQ: BIDU), iQiyi (NASDAQ: IQ), and Alibaba (NYSE: BABA).
Video games: NetEase
Tencent's biggest competitor in China's mobile gaming market is NetEase. NetEase's Fantasy Westward Journey and Chu Liuxiang are the second- and third-highest-grossing iPhone games in China according to App Annie.
Tencent's Arena of Valor (also known as Honor of Kings) holds the crown, while its QQ Speed and Chaos King games rank fourth and fifth, respectively. NetEase holds five of the top ten spots, while Tencent holds the other five. This makes NetEase the only Chinese publisher that stands a chance against Tencent's gaming empire.
Unfortunately, Tencent has much deeper pockets than NetEase. Tencent finished last year with 105.7 billion RMB ($16.9 billion) in cash and equivalents, compared to 43.2 billion RMB ($6.9 billion) for NetEase. That superior cash position, combined with Tencent's stakes in overseas games, which it can bring back to China, make it a clear threat to NetEase's long-term growth.
Social media: Weibo
Tencent's WeChat monthly active users (MAUs) rose 11% annually to 989 million last quarter. WeChat's initial growth nearly sank Weibo, often dubbed the "Twitter of China," before the microblogging site rebounded by locking in more celebrities and brands and securing more hardware partnerships. Weibo finished last quarter with 392 million MAUs.
But this battle isn't over. Tencent is striking back at Weibo by luring top celebrities and brands to official accounts on WeChat. It's also dabbling with live video broadcasts, which have been a major source of sales growth for Weibo in recent quarters.
Streaming media: iQiyi, Alibaba, and NetEase
iQiyi, Baidu's former streaming video unit which was recently spun off in an IPO, often claims to be the top video streaming platform in China, with over 420 million MAUs on PCs and mobile devices and over 50 million paid subscribers.
However, Tencent Video, which was launched in 2011, hit 457 million MAUs last August, according to QuestMobile and Jefferies. Tencent stated that the platform had 43 million paid subscribers last November. iQiyi and Tencent Video are both larger than Alibaba's Youku Tudou, which hit 325 million MAUs last August.
As for music, Tencent Music — which merges QQ Music, KuGou, and Kuwo into a single ecosystem — controls over three-quarters of China's streaming music market, according to DCCI. Its only notable competitor is NetEase Cloud Music, which holds a 16% share.
Retail and mobile payments: Alibaba
Tencent's WeChat Pay and Alipay, which is owned by Alibaba affiliate Ant Financial, are the two largest mobile payment platforms in China. AliPay controls about 54% of the market, according to research firm Analysys, while WeChat Pay controls 40%.
Alibaba is still the top e-commerce player in China, but Tencent owns a big stake in its biggest rival, JD.com. Tencent has also partnered with a growing list of retailers, including Walmart and Carrefour, to expand its payments ecosystem. Alibaba is fighting back with big brick-and-mortar investments of its own, but Tencent remains a stubbornly formidable competitor.
AI and the cloud: Alibaba and Baidu
Lastly, Tencent has been expanding its cloud platform, which already services over a million developers. The platform, which is supported by its QQ and WeChat platforms, is smaller than Alibaba and Baidu's cloud offerings, but it's rapidly growing.
Last quarter, Tencent reported that revenue from its "other" businesses surged 121% annually to 14.1 billion RMB ($2.2 billion), fueled by the growth of its cloud and payment services.
Tencent's expansion in the cloud complements its investments in new AI technologies, which crunch all the data it gathers from its social media and gaming ecosystem. That's why Tencent poached Baidu's AI expert Zhang Tong to lead its own AI Lab — which consists of 50 AI scientists and 200 engineers — last year.
The bottom line
Tencent won't crush NetEase, Weibo, iQiyi, Alibaba, or Baidu anytime soon. But investors in these companies should understand that Tencent is a growing beast, and that its expansion could cause pain for companies caught in the blast zone.