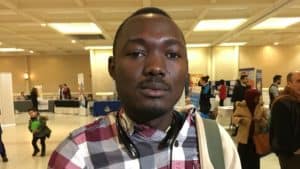 About 1,000 people, all new to Canada, spent Tuesday learning more about how the health care system works in the country.
The Multicultural Council of Windsor-Essex hosted the "Health Access Day" bringing together 50 partner organizations in the health and wellness industry.
"It's really important for individuals who are new to the community to learn what's available to them from a service perspective as well as for the exhibitors to meet the newcomers that they will be seeing and knowing what services they may require," said Kathleen Thomas, Multicultural Council of Windsor-Essex executive director.
This is the 16th year the Multicultural Council has hosted the event alongside several community partners like the Canadian Mental Health Association and Red Cross among others.
Interpreters were also on hand to help translate for those that only know minimal English.
"For many of them they have been displaced and lived in refugee camps or war-torn countries so therefore their health has not been their number one concern but rather their safety and the safety of their children has been their number one concern," said Thomas.
Ayoub Shomari attended the event Tuesday. He came to Windsor two months ago from the Democratic Republic of Congo. He said the expo-style event allowed him to ask questions about what you need to do to stay healthy.
"I was learning about health and how can I lose weight that was the question I was asking," explained Shomari.
Shomari said in his homeland when people are sick they all go to the hospital. He learned that in Canada, it's important to find a family doctor and book an appointment.
"This event is good. It's helps us to get a lot of things, a lot of information because at school we just learn how to speak English and other information," he said.
Thomas said the event has grown over the years. This year saw the largest turnout.
"Sometimes we only go to the doctor when something major happens but we're trying to talk about how do you create healthy living to prevent problems," said Thomas.