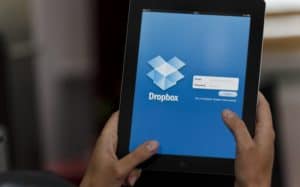 You know how an iPad's screen real estate is wasted on Dropbox? Well, it's wasted no more. The file hosting service has rolled out a pretty meaty update for Apple devices, which includes full-screen file navigation for Cupertino's tablets. Just collapse the preview pane to see files' full names, so you can be sure you're clicking on unbelievablylengthyfilename01 instead of unbelievablylengthyfilename02. You'll also notice that you can now drag and drop files around when you tap and hold them — so long as your device is running iOS 11 — making it easier to arrange them a certain way or organize them in folders.
Another feature bundled with the latest update is the ability to grant access to files while you're on the go. If a classmate or a colleague asks for permission to access a specific document while you're on mobile, for instance, you can grant them access through the push notification that pops up. Finally, Dropbox says it has added the ability to edit text for over 120 types of file extensions, giving you a way to edit documents without having to open them on another application or on a computer. All these features are now available on iOS — since they sound especially useful for trips and vacations, simply update your app before you go.
This article originally appeared on Engadget.