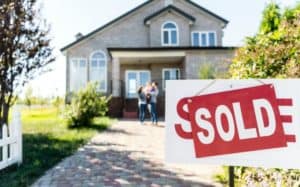 Zillow is no longer just a real estate marketplace that can help you find your next home — the company has decided to become an active participant in the field. In an announcement today, Zillow has revealed that it'll flip houses in Phoenix and Las Vegas starting this spring. The company has teamed up with local brokerages in those areas to offer sellers money for their homes. If they accept, Zillow will make repairs and then list those houses on its own marketplace as quickly as possible.
By choosing to buy and sell houses, Zillow is now officially an OpenDoor competitor. "We are genuinely excited, having invented this new category in 2014," OpenDoor chief Eric Wu told TechCrunch, "and it's invigorating to see a host of others in the industry recognize the importance of removing hassle and time from the transaction."
It doesn't sound like everybody's happy with Zillow's new business model, though. As TechCrunch noted, its shares fell 7 percent after the revelation, probably because flipping houses has a whole other list of risks a simple real estate marketplace won't have to face — Zillow chief Spencer Rascoff has even admitted that it's taking on debt to fund its new venture.
This article originally appeared on Engadget.