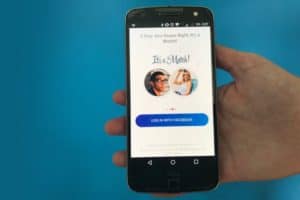 On Wednesday, April 4, Tinder announced it is testing out a new feature that will allow users to swipe through more than just photos. With "Loops," you will be able to create a two-second loop from an existing video that you can then add to your profile.
Currently being tested on iOS devices in Canada and Sweden, the feature is similar to Instagram's Boomerang. After uploading a video from your smartphone to the app, you will then be able to drag the time strip to select where you would like the loop. Once you're satisfied with it, you can then add to your profile.
The videos are meant to exist in addition to the photos you already have attached to your profile. Currently, Tinder says it's testing the ability to add nine photos or Loops in your profile rather than six.
With Loops, it seems the company is attempting to encourage its users to portray their more fun and active sides. Whether you're filming yourself roller skating or playing sports, the new feature allows you to highlight your favorite parts and shorten it into a two-second video.
Tinder isn't the first dating app to add a video feature. This past summer, Hinge gave users the ability to add upload an existing video from Facebook, Instagram, and their camera rolls. In addition to the photos and questions that are already featured on a user's profile, the video is set on autoplay and loops as you scroll through a potential match's profile — equipped with sound.
At the moment, the Loops feature only supports videos or Live Photos that are imported directly from your iOS camera roll, TechCrunch notes. It won't allow you to record Loops directly within the app the way Boomerang does.
But news of the latest feature comes the same day users have been reporting to be locked out of their Tinder accounts. In the wake of Facebook's recent changes for how it works with third-party apps, it looks like the social network revoked Tinder's permissions.
Some users have tried to delete and reinstall both apps, but are still receiving the same result. Others have tried to tweet directly at Tinder, but the company has yet to respond with a fix for the issue.