Dividend stocks overall have been shown to outperform their non-dividend-paying peers, but there always seems to be a tug of war between growth and income. The allure of owning a stock in a fast-growing industry with the potential for significant gains can be tempting, as this approach can also help investors reach their financial goals. There's an opportunity, however, to get both the potential for large-scale growth while still generating an ongoing income stream.
Artificial intelligence (AI) is still in its infancy, but the technology can be found everywhere. The systems are used for everything from powering the voice responses on your smartphone to tagging friends on social media to providing the brains behind self-driving cars. While estimates vary, the market for artificial intelligence is expected to produce annual growth of 45% and exceed $19 billion by 2022.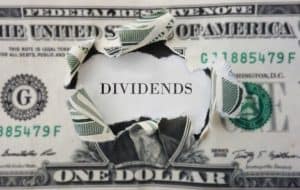 These dividend payers are at the forefront of the AI revolution. Image source: Getty Images.
More importantly for income investors, there are a number of stable dividend-paying companies that are developing the technology. With that in mind, let's look at three companies that provide the possibility of significant returns from advances in AI that pay shareholders while they wait — Apple (NASDAQ: AAPL), Microsoft Corporation (NASDAQ: MSFT), and Intel Corporation (NASDAQ: INTC)
Don't count out Apple
Don't make the mistake of thinking that Siri is Apple's one-and-only AI technology. With the release of the iPhone X late last year, Apple leapt ahead of the competition in smartphone AI. The device boasted the A11 Bionic Chip, taking AI technology out of the cloud and into the smartphone itself, as well as cutting-edge facial recognition enabled by AI. Apple has also been testing self-driving car technology, though it has been keeping most of its progress in that area under wraps. AI in the Apple Watch is also being used in a number of health studies and is currently being tested to detect a life-threatening heart condition.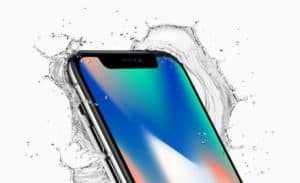 iPhone X has impressive AI capabilities. Image source: Apple.
While Apple's yield of 1.5% may seem meager, it's important to remember that Apple has gained over 160% in the past five years compared to the 70% gain of the S&P 500. At the same time, Apple has increased its dividend by 66% since re-instituting its payout in 2012 and raised the payout by 10% in each of the last three years. The company is only paying out 25% of its profits to fund the dividend, so there's plenty of opportunity for future increases.
More than just Windows
Microsoft is known primarily for its Office suite of products and Windows operating system, but the company is quickly making a name for itself in the emerging fields of cloud computing and artificial intelligence. The company was among the first to integrate AI capabilities into its cloud offering, and its Azure is now the second most popular cloud platform. The company's intelligent cloud segment generated a whopping 27% of Microsoft's revenue in its most recent quarter.
Microsoft also has expanded its AI-based Cortana digital assistant to nearly every device that contains the company's software — an estimated 145 million monthly active users. AI is now integrated into everything from its Xbox gaming platform to its Bing search. It also has a suite of 29 AI technologies, like voice recognition and computer vision, which are available to developers.
The company's dividend currently yields 1.87%, though Microsoft has gained 230% over the last five years, far outpacing the 70% return of the broader market. Microsoft has increased its dividend by 82% in the past five years, and most recently by 8%. When adjusting for the one-time charge related to recent tax reform, the company is paying out just 48% of profits to fund the dividend, boding well for future increases.
AI inside
Intel became a household name by providing the processors that power most home computers. Now, the company has plans that could conceivably change its mantra from "Intel inside" to "AI inside." The company has been working on a number of chips specifically designed for AI applications.
Intel supplied the field-programmable gate array (FPGA) processor that's the backbone of Microsoft's cloud AI system. The company also acquired start-up Nervana, which developed purpose-built processors that could handle the most common computations done by deep-learning AI programs. Finally, Intel acquired Mobileye, a company that develops sensors and cameras for self-driving cars. These moves put the company squarely into some of the biggest areas of AI.
Intel's dividend currently yields 2.3%, and the stock has doubled the return of the broader market over the past five years, gaining 140%. The company has paid a dividend going back to 1992 and increased its payout by 33% over the past five years, most recently by 10%. Adjusting for recent tax reform, Intel is paying out just 34% of its profits, leaving lots of room for future increases.
Still in development
It's important to point out that artificial intelligence is still a quickly evolving field and there are no guarantees that these companies will be able to capitalize on AI. Additionally, this technology may only end up augmenting existing products and may not result in new or additional revenue streams.
That said, recent developments show the vast potential for AI, and owning stocks that pay a dividend while waiting for these advancements to materialize can be a smart way to approach a rapidly evolving technology.