B.C. Health Minister Adrian Dix promises 20% increase in annual number of diagnostic exams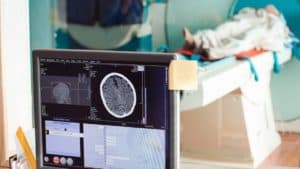 British Columbia is increasing the number of MRI exams that will be done across the province.
Health Minister Adrian Dix says 37,000 more MRIs will have been performed by this time next year in the public health-care system.
The province says 188,000 of the exams — which use magnets and radio waves to make a detailed picture of specific parts of the body — are being scheduled this year at hospitals and clinics in the public system.
Dix says $11 million is being made available to add resources and capacity, allowing for the completion of 225,000 MRIs in 2018-19.
He says that is nearly a 20 per cent increase, which he describes as a "bold step" towards delivering on a NDP promise to restore health services and cut waiting lists.
The Health Ministry says overall wait times for the exams exceed 41 days for half of all patients, with 10 per cent waiting more than 199 days.