Cape Breton Voices premieres its first video in a series featuring 20 entrepreneurs this week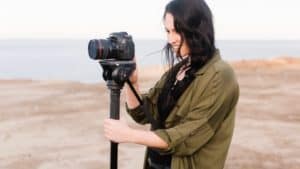 A group of women in Cape Breton is determined to improve the island they call home.
Cape Breton Voices is a collective of local women united by their love of the island.
"We want to create a better future for the island and the people here," said Jill McPherson, one of the 13 women in the collective.
She said they are interested in highlighting women in governance, entrepreneurship, community engagement and development.
A formal launch of their efforts is taking place later this week, with an event called Women and Entrepreneurship: An Island of Opportunity.
They'll premiere the first in a video series featuring 20 innovative female entrepreneurs from across the island, with subsequent videos to be released over the coming weeks.
McPherson said they acknowledged that women have already been in leadership roles for a long time, but some have been working behind the scenes.
"We felt that there was a need to really showcase the role of women and the growing role of women in being entrepreneurs leading very diverse businesses," said McPherson.
The businesses featured are from various sectors including the arts, recreation, food, tourism, retail and technology.
Jourdan MacNeil, who owns Margaret Jourdan Studios, is the videographer tasked with creating the many videos to be launched.
MacNeil, who launched her video-production company within the last year, said she jumped at this opportunity.
"They told me it was about celebrating women and their successes on the island, and I said 'Yup, for sure, I'm in,'" said MacNeil.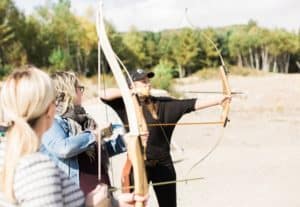 For months she travelled the island — everywhere from Cheticamp to Ingonish to George's River to Sydney — capturing the women in action.
"You left each shoot feeling really excited for Cape Breton and for their business and for your own business," said MacNeil.
She said, as with any successful company, the results are from hard work, diligence and determination.
"Everyone knows that it's not always rainbows and butterflies," said MacNeil. "But it is really great to celebrate all the wonderful things that are happening and focus on some of the positive which doesn't always happen."
One of the planned videos is advice from the featured women to others who may be on the verge of launching their own ideas.
MacNeil said she hopes all these videos resonate with women everywhere.
"For people who want to start their own business, or who think that it's not possible in Cape Breton, I think it'll be a really strong message that it can be done here," said MacNeil.
McPherson said this is just the beginning for Cape Breton Voices.
"We thought this would be a great opportunity to really show the island what these women are doing to really change the face of our communities."