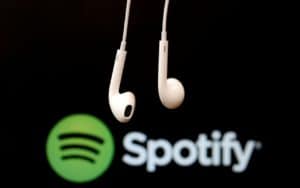 Spotify has plans to launch a line of hardware that will make the most of its hugely popular music streaming service, pitting it against Apple, Amazon and Google.
The Swedish company is "on its way" to creating its first ever physical product and is on the hunt for a manager to set up an operational division for manufacturing, supply chain, sales and marketing in Stockholm, according to a recent job advert spotted by music website Musically.
The company has several job openings for hardware production, suggesting a move into developing physical products is imminent.
Such a venture would place Spotify in direct competition with Amazon, Google and streaming competitor Apple, all of which are selling smart speakers.
Apple recently launched its much-anticipated HomePod speaker, which streams Apple Music. Although the Amazon Echo and Google Home are compatible with Spotify, both companies also have their own music service which could put the Swedish technology company at an advantage.
The venture is the latest example of a software giant moving into hardware, following in the footsteps of Amazon, Google and potentially Facebook, which is rumoured to be developing its own device.
Spotify was founded in 2006 and paved the way for subscription-based music streaming. Despite criticism that it was strangling the music industry – famously causing Taylor Swift to block her music from appearing on the digital library – it now has more than 70 million paying subscribers and 140 million active users. Last year it appeared to heal a rift with the industry, inking several deals with large record labels.
It filed to go public on the New York Stock Exchange in December, marking what could have been one of the largest ever technology flotations by a European business.
However, it is likely to delay the sale now that it is being sued for $1.6bn for allegedly using thousands of songs including those of Tom Petty, Neil Young and the Doors without a license. Spotify has yet to comment on the case.