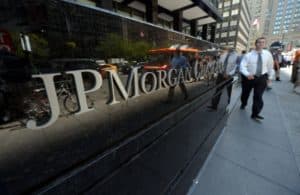 A healthy and growing economy should be good news for us all. Yet, while economic optimism is strong — according to a recent Harvard-Harris poll — too many people also believe that economic growth and social inclusion are inherently at odds.
Over the past year in particular, the political debate in the United States and in many parts for the world, from Brexit to Germany, underscored that far too many people are feeling shut out of the rewards of a growing economy. Ensuring that economic growth reaches those being left behind will take work and the business community must lead.
The recent changes in the U.S. corporate tax system and a more constructive regulatory and business environment have now provided a major opportunity for businesses to drive more inclusive growth.
Over the last decade, the notion of a company's broader responsibility to society has evolved. Writing big checks to charity and hoping for the best is no longer sufficient. And the idea that a company must prioritize its bottom line above all else, including its responsibility to society, is simply outdated – the two are interdependent.
Companies need to focus on their full range of stakeholders, including their employees, shareholders, clients and communities at large. And they must play a leadership role in solving problems, pulling together the best of their business — employees, data, technology, relationships and philanthropic capital — to tackle big challenges.
This needs to be incorporated into a company's DNA, not simply because it's the right thing to do but because it is essential to securing their own long-term future.
Recognizing that the future of business and our communities is inextricably linked, many companies —such as Apple, AT&T and Starbucks —continue to step up by investing in their employees and in initiatives that seek to address challenges facing communities.
This is a good start. But it's only a start. We must use this momentum to catalyze greater action that leads to systems change, which supports sustained and more widely shared prosperity. And this requires the business community to test, learn, iterate and scale innovative models that are making an impact.
One such example is the Entrepreneurs of Color Fund (EOC), which provides minority business owners with greater access to capital and assistance to grow and thrive. In an effort to empower underserved entrepreneurs, we helped create and launch this lending program two years ago in Detroit, with a range of local partners in the business and nonprofit communities.
Small businesses are growing fastest among people of color. Despite their critical role in boosting economic growth, these businesses receive only a fraction of traditional loans compared to non-minority entrepreneurs. In a city with the fourth-largest number of minority-owned small businesses, it quickly became clear that we needed to address the challenges facing minority entrepreneurs in order to unleash the power of small business as an engine of economic growth.
We are seeing the impact the fund has had in creating economic opportunity in Detroit (to date, it has lent or approved nearly $4.7 million to more than 45 minority-owned small businesses, resulting in over 600 new or preserved jobs). Now we are taking this model to South Bronx in New York City and San Francisco, where we're seeing similar conditions and challenges of economic inclusion.
This is an example of how companies can leverage their core business capabilities to address barriers to opportunity and spur more inclusive growth.
Every company has different assets to bring to the table – from Google's initiatives that harness its employees' passion for technology to give back to communities to IBM's pioneering skilled volunteerism program that demonstrates what can be achieved when companies lend their people's expertise.
The power lies in partnerships.
Despite perceptions of rising political polarization, Americans want leaders to work together to solve problems. A recent survey found that 77 percent of voters want Democrats to compromise with Trump and 73 percent want Trump to compromise and cooperate with Congress on his agenda.
Moving the needle on complex issues demands a thoughtful, deliberate and collaborative approach.
Companies must leverage their core business capabilities through joint, cross-sectoral partnerships to scale high-impact, innovative models that enable more people to share in the rewards of a growing economy.
An inclusive economy is a stronger economy. Economic growth and social inclusion must be seen as equal objectives.
The future of business depends on it.