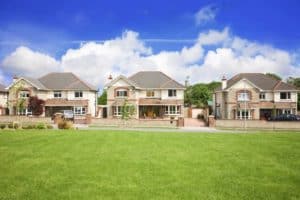 Becoming an Airbnb host can be a lucrative endeavor.
In Dallas, the average Airbnb host earns $10,311 a year by renting out their entire home. In Austin, a full home listing can bring in $17,007, and in the state of Colorado, the average host brought in $8,100 in 2017.
Now some of that Airbnb income can have an added benefit for some homeowners. Airbnb and Fannie Mae this month announced that three major lenders would recognize income through Airbnb as part of a homeowner's mortgage refinancing application.
Quicken Loans, Citizens Bank and Better Mortgage will take Airbnb income into consideration for homeowners who want to refinance the mortgage on their primary residence, as long as that residence is in the US. According to Intuit, 34% of the US workforce participates in the gig economy. Fannie Mae sees this new initiative as a way for lenders to connect with that group.
"People are earning part-time income in different ways through Airbnb, or other forms of part-time income never contemplated before," said Jonathan Lawless, Vice President of Product Development and Affordable Housing at Fannie Mae. "Our aim is to work with lenders and partners who share our goal of finding innovative, safe, and sensible housing solutions by testing and learning from innovative ideas."
What hosts need to know
There are a handful of reasons why a person may decide to refinance their mortgage. In many cases, homeowners use it as a way to snag a lower interest rate. Others may see an opportunity to shorten the terms of their mortgage. Fannie Mae hopes that providing the option to refinance will help some hosts to become more financial stable.
"Qualified Airbnb hosts will be able to tap into their equity through a refinance and use that equity for other big expense or to reduce their monthly payments," said Jonathan Lawless of Fannie Mae.
There are a few things to know before hosts make the move to refinance.
First, you can still refinance with one of these providers, even if your existing mortgage is with someone else. Your primary residence must also be in the US, which means that "experience hosts" and non-US hosts that have listings in the US are not eligible for the new initiative.
If you meet the requirements, hosts only need to follow three steps. First, log in to your account and make sure that your contact and listing information are up to date. Next, request your Proof of Income, and finally, choose your preferred lender and sign up through their site.
Still, you could still be met with some pushback, even if you meet all of the requirements. Airbnb is quick to point out that specific eligibility requirements and approval will still need to be decided by each lender, and each lender can use its own discretion to decide how much Airbnb income it will consider in the application.