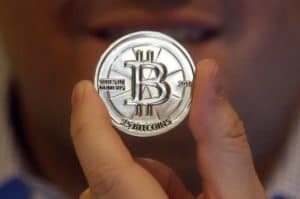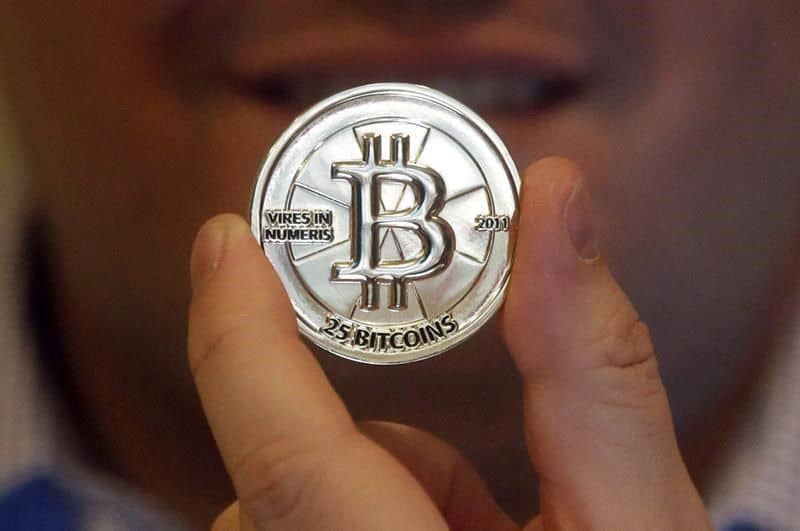 CALGARY — For most Canadians, Drumheller conjures up images of dinosaur bones and ancient fossils, but entrepreneur Sean Clark's expedition in the southern Alberta town is focused on a very current obsession: Bitcoin.
The CEO of Hut 8 Mining Corp. recently set up his company in the self-proclaimed 'dinosaur capital of the world' because its cheap electricity rates give him the biggest margins for his Bitcoin mining business.
The cryptocurrency boom is pushing Canadian companies to join the global rush to find the cheapest sources of energy as computing competition drives power demands higher, resulting in crypto hotspots cropping up in communities like Drumheller, Winnipeg and Montreal.
"Because electricity is our highest cost, we become energy hunters," Clark said. "We find the cheapest sources of energy, put a container down, plug it in and start mining."
Access to cheap energy is crucial because Bitcoin miners around the world are competing to solve the equations that feed into the blockchain that supports the currency.
The more computing power miners throw at the system, the better their chances of being rewarded with Bitcoin, said Clark.
Thanks to the abundance of cheap natural gas and lower-than-expected demand growth, Alberta power prices are some of the cheapest around. Clark said he's getting electricity at about three cents per kilowatt hour.
Should prices rise, the company would simply put the 12-metre containers that hold its data centres on 18-wheelers and roll them to the next-cheapest energy spot, he said.
The competition in Bitcoin mining has increased considerably as it and other cryptocurrencies have seen huge price gains in the past year — trading as high as US$19,000 in December — putting an end to the early days when mining could be done on a laptop.
A typical laptop might be able to make about 40 calculations a second, whereas the 1.1-megawatt containers supplied by Hut 8's partner Bitfury can handle 7.5 quadrillion calculations per second. The company expects to have about 60 megawatts of installed capacity by the end of the year.
The demand for computing and electrical power has led smaller previously pure-play energy companies to add cryptocurrency mining to the mix.
Oil and gas explorer Iron Bridge Resources Inc., for one, recently announced plans to launch a cryptocurrency mining division that will use excess energy from its oil and gas operations in northern Alberta.
Chief executive Rob Colcleugh said the company is planing to pilot a roughly 600 kilowatt crypto-mining operation to make use of the high Bitcoin prices and extremely low natural gas prices.
"The economics at these levels are pretty astounding," he said.
Colcleugh said he'd look to create a partnership that could offer power costs "orders of magnitude" less than provincial utility rates.
Meanwhile Toronto-based Blockchain Power Trust, which this year changed its name from Transeastern Power Trust, plans to use the renewable power it has been developing largely in Romania to power new cryptocurrency mining operations in the eastern European country.
Global Bitcoin miners have also taken note of Canada's abundant cheap electricity, as China looks to crack down on mining operations in the country.
Manitoba Hydro said it's had more than 100 inquiries and has already seen operations set up, while Hydro-Quebec said it has had more than 70 inquiries for projects with some as big as 300 megawatts.
"We have quite a lot of available energy in Quebec," said Hydro-Quebec spokesman Marc-Antoine Pouliot.
"We are moving forward quite quickly, so we think we might have a project going ahead in 2018."
The rush in energy demand from cryptomining has led to dire warnings about the energy consumed by the power-hungry operations, especially with the large contingent of coal-powered mining in China.
The website Digiconomist currently estimates Bitcoin mining is consuming energy at a rate of about 44.5 terawatt hours of electricity a year and climbing — or about the same as Iraq — and up from under 10 terawatts as of March last year.
But the wide variables and rapidly evolving technology mean accurate estimates are difficult. Credit Suisse recently put power usage somewhere between 16 and 21 terawatt hours.
The bank said that if Bitcoin hovered around US$13,500, then power demand could go up at the "ultra-high-end" scenario to 350 terawatt hours and still be profitable — but that even then, it would consume less than 1.5 per cent of total electricity demand.
"This is a far cry from the power and environmental Armageddon that some have feared," said analyst Michael Weinstein in a note.
With more companies looking to get in on Bitcoin mining though, the power demands are expected to keep climbing.
Morgan Stanley projects in a recent note that just this year Bitcoin power demand would hit 120 to 140 terawatt hours — or about the consumption of Argentina — in an industry that didn't exist a decade ago.