Huge community interest in project to bring back First Creek at Tatlow Park, landscape designer says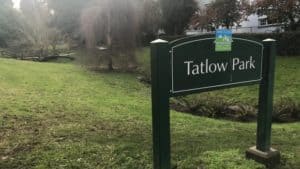 The Vancouver Park Board plans to restore a waterway that once connected Tatlow Park to English Bay.
Kitsilano was once home to First Creek, a salmon-filled stream that ran north through Volunteer Park, across what is now Point Grey Road, and into the ocean.
The park board received a $700,000 donation from a community member to pursue the restoration.
The final open house for the proposal will be held on Saturday.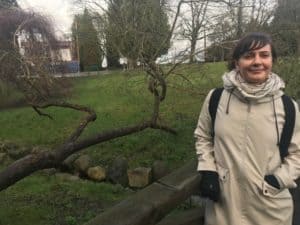 'Teeming with life'
Lehran Hache, the landscape designer with the project, said there has been huge community interest in opening up the creek.
Many see it as an opportunity for the city to remember what was along the shoreline before the apartment buildings and construction noises, Hache told CBC's Margaret Gallagher.
"There would have been a coastal forest teeming with life and tons of bird sounds," she said. "We are living in a rainforest, essentially."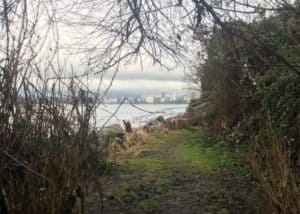 The new creek won't be an exact replica of the original version — salmon and trout are unlikely to be found racing through its waters — but Hache said it will be restored as closely as possible.
The current, covered waterway is a bit of a faux creek, Hache said, that is fed by potable tap water.
The proposed project would uncover the creek, so the rushing water would be visible to passersby.
The project follows the park board's biodiversity strategy and, with additional plant species, will enhance the shoreline habitat for birds and other wildlife, Hache added.
In the past, Vancouver had a vast network of creeks and streams running throughout the area.
"It's important to recognize the aesthetic value of them and the experience of nature," she said. "We are providing that for kids who don't go deeper into the forest."
The open house will be held at Kitsilano Library on Saturday, Jan. 27, 11 a.m.-2 p.m.