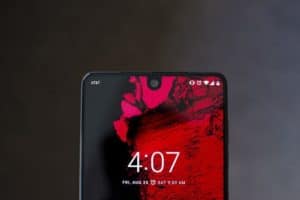 The new year is here, and while holiday deals have passed, you can still find a great deal on some of the best cell phones. With companies like Apple, Samsung, OnePlus, Huawei, and Motorola recently rolling out new flagship devices, it's your chance to take advantage of slashed prices. If your phone needs an update and you're ready to score a discount on a new device, here are a handful of smartphone deals available right now. The list includes a few sales on unlocked smartphones, as well as some carrier offers that can save you as much as $850.
The carriers' best smartphone deals
Cellular service providers regularly offer enticing incentives to get you to switch to their LTE plans. So if you're looking for a new carrier, you can save a good chunk of change and even score a free device by taking advantage of one of the best smartphone deals from Sprint, T-Mobile, Verizon or AT&T:
Sprint: Sprint is offering 50 percent or more off the excellent Samsung Galaxy S8, S8 Plus and S8 Active, and Moto Z2 Force Edition to new customers. This deal lets you snag the Galaxy S8 for just $281, the S8 Plus or the S8 Active for $319, and the Z2 Force Edition for $198 when you sign up for an 18-month Sprint Flex lease. Or you can get the compact and super affordable iPhone SE for just $88 after a limited-time $125 website discount.
T-Mobile: T-Mobile is offering a buy one, get one free deal when you buy two LG or Samsung phones. With a down payment for each device and the addition of a new line to your existing plan, you'll receive a prepaid MasterCard worth up to $850. Eligible devices include the LG V30, LG V30 Plus, LG G6, and the Galaxy S8 Plus. If you don't want two, you can also enjoy a $150 rebate when you purchase popular Samsung phones including the Galaxy S8, S8 Plus, Note8, and S8 Active with a qualifying trade-in.
Verizon: Verizon is offering its own BOGO deals on the Google Pixel 2, Pixel 2 XL, Samsung Galaxy S8, Galaxy S8 Plus, LG V30, and Moto Z2 Force with an eligible trade-in for new customers who switch to Verizon and sign up for an Unlimited plan. You can receive as much as $840 in bill credits off of your second phone.
AT&T: AT&T has the newly released dual-screen ZTE Axon M available for $725, and for a limited time, you can receive a $100 prepaid Visa Reward card with the purchase of this unique folding phone. The carrier also has BOGO deals on the Samsung Galaxy S8 that provides you with $750 in bill credits when you order both devices with AT&T Next service. Or you can score a free LG V30, LG G6, or X Venture when you purchase an LG VG30 on AT&T Next and sign up for DirectTV.
The best unlocked smartphone deals
Carrier offers typically require you to sign up for a specific service or to trade in an old device to get your discount. These smartphone deals, on the other hand, let you enjoy big savings on these unlocked mobile phones when you buy them outright:
Samsung Galaxy S7: The Samsung Galaxy S8 may be our new Android favorite, but the Galaxy S7 is still a solid smartphone, and you can now score one for just $342 from Amazon and enjoy a 43 percent savings of $258.
Sony Xperia X: Sony's Xperia lineup remains highly underrated in the huge market of Android smartphones, with these devices offering flagship-like features at midrange prices. The dual-sim Xperia X is a shining example of the value that Sony's phones provide, coming in at just $235 ($165 off) from B&H.
Moto Z Play: Carrier deals for Motorola's first-gen Moto Z Play (a unique Android phone that's compatible with Moto mods) may be scarce at the moment, but you can still grab an unlocked one for $280 from B&H (a $170 discount).
Essential Phone: The Essential Phone is a newcomer to the smartphone scene, and it's a winner. It's got a great bezel-less design, a large and vibrant HD display, and excellent hardware under the hood. And you can already score a deal on one: Amazon has the unlocked Essential Phone for $500, saving you $200.
Huawei Honor 8: The Huawei Honor 8 might not be the "flagship killer" that some hyped it to be, but it's still a good, budget-friendly Android phone with solid hardware. The unlocked Honor 8 is compatible with GSM networks and normally retails for $450, but the 64GB model can be yours for $318 from Amazon, a $132 savings.
Moto G4: The Moto G is still one of the best budget Android smartphones on the market today, and B&H has the unlocked fourth-generation model on sale for $130 after a $100 discount. You can also grab the larger G4 Plus for $150 and enjoy a savings of $100.
HTC Desire 610: For an even cheaper budget Android phone, check out the HTC Desire 610. B&H has this unlocked smartphone on sale for $90 after a $39 discount.
LG G5: New flagships always come with big price cuts on last year's models, so if you're not fussy about having the latest bleeding-edge hardware, the LG G5 is still a great Android phone. A brand-new unlocked one can be yours for only $230 ($280 off) from B&H.