Three self-driving vehicle pioneers are taking their former big-name employers head-on with a pair of alliances that could shake up the car industry.
Aurora — a startup formed by one-time executives from autonomous car projects at Google, Tesla, and Uber — will develop self-driving electric vehicles with Volkswagen AG and Hyundai Motor Co., the two automakers said in separate statements. The car companies, latecomers to the technology upending the sector, are exploring using the self-driving systems for taxi services, robotic deliveries, and even in-car advertising.
"This is a partnership of the century," Johann Jungwirth, Volkswagen's chief digital officer, said in a phone interview. "I have full trust in the Aurora team."
The initiatives pit Hyundai and Volkswagen against other major automakers, Tesla Inc., Alphabet Inc.'s Waymo and ride-hailing firms, adding to a complex web of deals as manufacturers, suppliers and tech giants scramble to develop and take driverless vehicles to market. The partnerships also vault Aurora to the upper echelons of a slew of self-driving startups that have appeared in recent years.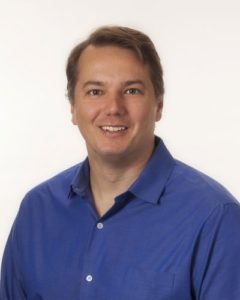 Aurora has stood out to engineering specialists, investors and potential partners largely because of the cachet of its three founders: Chris Urmson, the longtime director of Google's car project, now called Waymo; Sterling Anderson, the former head of Tesla's Autopilot program; and Drew Bagnell, an associate professor at Carnegie Mellon's Robotics Institute and a founding member of Uber Technologies Inc.'s Advanced Technologies Center.
Tesla sued Anderson, now Aurora's chief product officer, in January 2017 for breach of contract by joining Aurora, and subsequently dropped the lawsuit in April.
Pittsburgh, home to Carnegie Mellon University, has long been the epicenter of robotics research and Aurora has a sizeable office there. Bagnell is Aurora's chief technical officer.
Aurora now employs well over 70 people across two offices and Urmson said the company is hiring aggressively. One of the company's stated values is "No jerks." "We debate and solve hard technical problems. We don't waste time battling over personalities and egos and we have no tolerance for time-wasters and nonsense," says the Aurora website.
For the partnerships with Hyundai and Volkswagen, Aurora will work with them to outfit traditional vehicles with self-driving software and systems.
The companies have grander plans, too: a test project in pilot smart cities with Hyundai, and driverless shuttles and delivery vans with Volkswagen. They didn't share financial terms of the initiatives.
At Volkswagen, the Aurora deal marks a shift from a go-it-alone approach. The parent company, which owns high-end brands like Audi and Porsche, recently committed more than 34 billion euros over five years to develop electric and autonomous vehicle technology. Like other German auto companies, Volkswagen has largely opted to work on research internally rather than partnering with or acquiring tech companies, tactics other car giants have pursued.
Volkswagen and Aurora will develop cars for Moia, the German automaker's electric ride-hailing network, and the startup has been testing its self-driving systems with the Audi Q7 model, Jungwirth said. He also said Volkswagen may work with other companies on self-driving features in the future.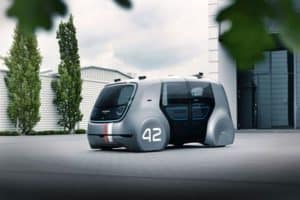 Jungwirth declined to name additional Volkswagen group vehicles that could be involved, but said the cars may be used for delivery or become a "huge advertising platform."
For Hyundai, Aurora will co-develop a self-driving electric car that runs on fuel cells, Woongjun Jang, director of Hyundai's Advanced Driver Assistance System Development Group, said in a phone interview.
Jang said the South Korean company plans to build and sell an autonomous vehicle powered by fuel cells. More details about the vehicle, an SUV, will be unveiled at the Consumer Electronics Show in Las Vegas next week and Hyundai hopes to deploy it in 2021 as part of a fleet service, Jang said.
As a late arrival to autonomous programs, Hyundai is speeding up the hunt for startups and information and communication technology companies. Hyundai plans to work with several other companies beyond Aurora, Jang said.
John Krafcik, the CEO of Waymo who replaced Urmson, was formerly head of Hyundai's U.S. sales operation.