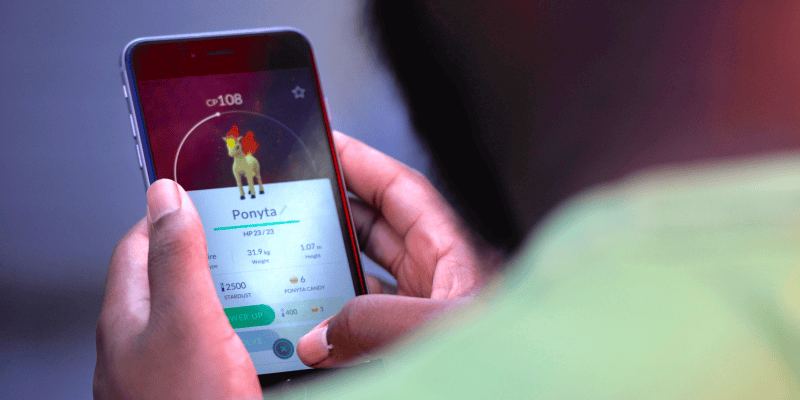 A new study from Purdue University indicates that in Tippecanoe County, Indiana, "Pokémon Go" may have led to two deaths, 31 injuries, and nearly $500,000 in vehicle damage.
The study tracked the frequency of traffic accidents that occurred within the vicinity of PokéStops during the months before and after the game's release.
The researchers estimated that "Pokémon Go" may have led to hundreds of additional deaths and thousands more injuries nationwide.
"Pokémon Go" became a global gaming phenomenon after it launched last year. It also might have become a traffic menace.
Looking at data from Tippecanoe County, Indiana, a new study out of Purdue University found that traffic accidents rose sharply in the areas near PokéStops, real-world destinations where game players collect virtual Pokémon characters. The study suggests that "Pokémon Go"-associated traffic accidents in the county could have caused two deaths, 31 injuries, and nearly $500,000 in vehicle damage.
"We determine that users playing the virtual reality game 'Pokémon Go' while driving gave rise to a disproportionate increase in vehicular crashes, injuries, and fatalities in the vicinity of PokeStops," Mara Faccio and John McConnell, both professors of finance at Purdue's Krannert School of Management, wrote in their report. They added: "However measured, the costs are significant."
In their study, Faccio and McConnell examined thousands of traffic reports in Tippecanoe County before and after the launch of "Pokémon Go." By comparing accident reports to the location of PokeStops, the researchers discovered a correlation — more than one hundred traffic accidents had occurred in the vicinity of PokeStops in the five-month period following the app's release.
The researchers also estimated the effect the game might have had on traffic accidents throughout the United States. Extrapolating from their Tippecanoe County data, Faccio and McConnell estimated that the game could have been responsible for 256 deaths and 29,370 injuries nationwide during the same five-month period on which they focused. They also estimated that the game could have led to $2 billion and $7.3 billion worth of traffic-related damage.
"Pokémon Go" is a kind of augmented reality treasure hunt. Users play the game by walking or driving around in the real world while staring at their screens, looking for virtual objects and characters. The app uses geo-location to direct players to spots where they can capture Pokémon characters.
Concerns have been raised about the game almost since it's release, with reports linking use of the app to criminal behavior, traffic accidents, and isolated injuries. Because the app requires players to move among a number of locations in order to play, it's been speculated that the game could pose as a potential driving distraction.
"Pokémon Go" developer Niantic attempted to quash app-related traffic accidents by first issuing a warning to players in moving vehicles and later by making the game virtually impossible to play when users were traveling at high-speeds.