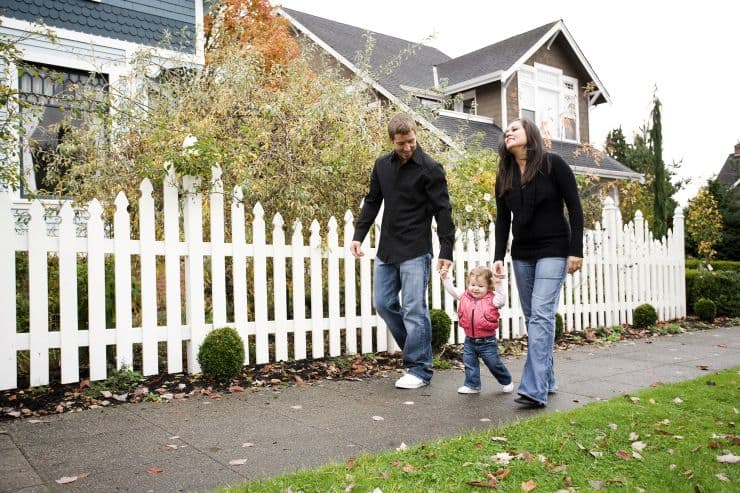 The average family doesn't feel as good today as yesterday.
Middle-class Americans are less optimistic about their economic prospects than they were just six months ago, according to a new report from CUNA Mutual Group.
Although the majority of those polled said they feel relatively stable overall, they graded their chances of achieving the American dream as a "C," down from a "B-minus" in the fall, the insurance provider found. Close to half were increasingly concerned about an upcoming recession.
A separate report by Allianz Life found that 48% said they fear a major recession, up from 46% in the first quarter of 2019 and 44% one year ago.
"Americans keep hearing that this is the longest economic expansion in history," said Steven Rick, CUNA Mutual's chief economist.
"People's expectations are that we are due" for a recession.
CUNA Mutual Group surveyed more than 1,200 adults with an annual income between $35,000 and $100,000 in May. Allianz Life polled more than 1,000 adults in the same month.
Parents in particular were more concerned the U.S. could enter a recession in the coming year than those without children, CUNA Mutual found.
They were also the ones more willing to do something drastic to maintain their financial stability in the event of an economic downturn, according to the report. In fact, they were nearly twice as likely as those without children to reduce their retirement savings contributions to free up cash.
"This should be a wake-up call to families to start shoring up their finances now, whether that takes the form of cutting spending, reassessing their savings to avoid having to cut into their retirement to stay afloat or even refinancing a mortgage if that'll put them in a better position," Rick said.
Even though many economic indicators still point to growth and the unemployment rate of 3.7% is near a 50-year low, a slowdown is widely expected among economy watchers.
Just last week, Federal Reserve Chair Jerome Powell told Congress that "uncertainties around trade tensions and concerns about the strength of the global economy continue to weigh on the U.S. economic outlook."
If the Fed decides to cut interest rates as a result, that would give borrowers an opportunity to pay down high-interest debt, Rick said, either by securing a lower annual percentage rate on their credit card or refinancing their mortgage at a lower rate. Either would be a far better move than cutting back retirement contributions, he added.