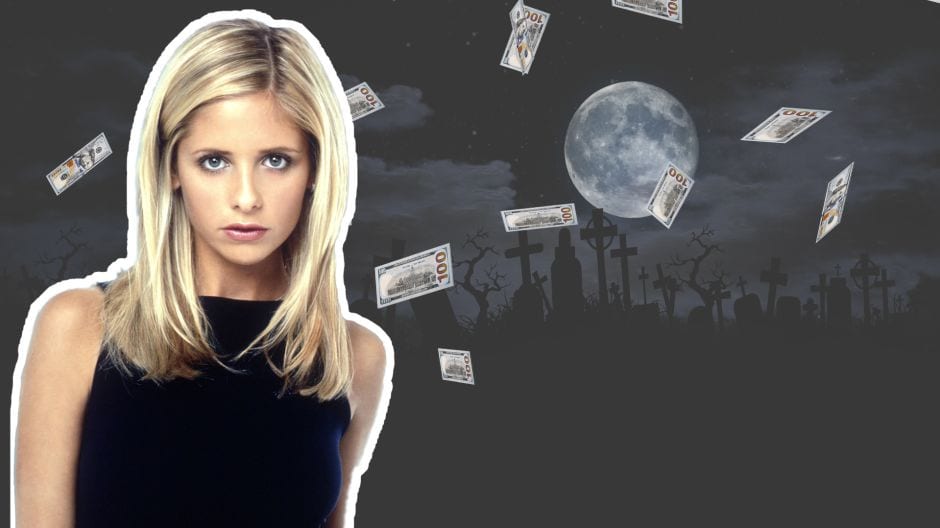 Today Sarah Michelle Gellar is an actress, co-founder of organic-baking mix company Foodstirs, wife to Freddie Prinze Jr. and mom to two young kids. But In the 1990s, Gellar was a teen icon.
Even then though, she was refreshingly responsible with her finances.
Gellar, 41, has been acting since she was a kid — from a series of Burger King commercials in the early 1980s to a role on "All My Children" in the mid '90s. But she may be most well-known and loved for starring in the WB's hit show "Buffy the Vampire Slayer," which debuted in 1996.
So what did a teenage Gellar do with her first "Buffy" paycheck?
"I saved it, " Gellar tells CNBC Make It.
"I think I was very well aware already…you heard all those stories about actors that make money and people run off with it. And I remember thinking, 'If I ever had money like that, I would know where it was at all times.'"
Still, Gellar did treat herself one thing: a new car. But even that she did responsibly.
"I remember I was the last one to get a new car," Gellar says, referring to her "Buffy" co-stars. "I got a new car the second season of the show. I was the last one; everyone else had gotten it.
"Until I was totally sure, I was not ready to trade in my poor, sad first car…a green, Chrysler Lebaron. It was pretty awful," she says.
When Gellar finally swapped her Chrysler for a Land Rover Discovery, even that purchase was far from impulsive.
"I was stressed," Gellar remembers.
She grew up in New York City, she says, where many people never learn how to drive because of the convenient public transit. "I didn't know much about cars. I remember going, 'I'm going to get a Range Rover when I learn how to drive and get a license,' not understanding how expensive Range Rovers were.
"So the first time I saw how much a Range Rover was, I said, 'I am not getting Range Rover.' Needless to say, I've still never had a Range Rover," Gellar adds. (Land Rover makes both Land Rovers and Range Rovers, but that latter is more focused on luxury.)
Splurging was just not her spending style.
"I'm a saver…" Gellar says. "I know you can't take it with you, so it's not necessarily about saving it for a rainy day, but making sure I was in a place where I could always have a roof over my head."