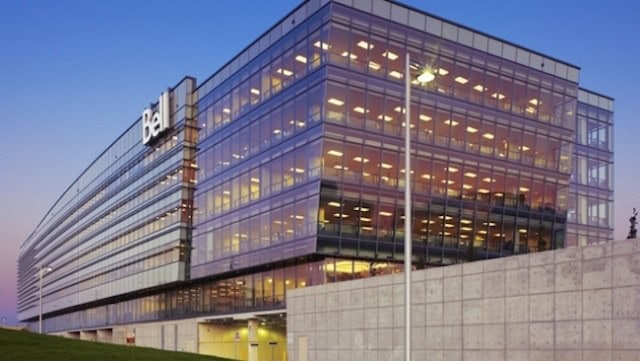 BCE Inc.'s profit and revenue for the third quarter were better than expected Thursday as the parent of Bell Canada reaped benefits from years of heavy spending to build its telecommunications and media businesses.
"The company actually enjoyed an excellent subscriber growth quarter across TV, internet and wireless," BCE and Bell chief executive George Cope told analysts after the company results.
The Montreal-based company — which operates Virgin Mobile and Lucky Mobile in addition to Bell Mobility — added 178,000 wireless subscribers, a third-quarter record for BCE.
The growth included 135,323 post-paid additions, in line with a consensus estimate of 136,000, and 42,511 prepaid subscribers — as the addition of the Lucky Mobile brand reversed BCE's declines in the pre-paid segment.
"We would expect, for the first time in many years, that our revenue growth from pre-paid will be positive now as we go forward into 2019," Cope said.
"From our perspective, that ultimately gives us an opportunity to migrate (some of) that base to postpaid, which we think is going to be strategically important."
The growth came as BCE reported $814 million or 90 cents per share of net income attributable to shareholders for the quarter ended Sept. 30, compared with $803 million or 90 cents per share in the third quarter of 2017.
Operating revenue totalled nearly $5.88 billion, up 1.4 per cent from nearly $5.70 billion in the same quarter last year.
On an adjusted basis, BCE earned 96 cents per share for the quarter, up from 91 cents per share a year ago.
Analysts on average had estimated BCE would earn 93 cents per share on an adjusted basis and generate $5.8 billion of revenue for the quarter, according to Thomson Reuters Eikon.
Cope said the capital intensity for its wireless network will likely decline in 2019, in part because a lot of the infrastructure required to move traffic to and from cell towers is being covered by Bell's build-out of fibre optics.
BCE's broadband internet and IPTV businesses, which include the Bell Fibe brand, had 88,000 net additions — including 77,000 strategically important customers with fibre optics networks into their home.
The additions included 47,749 new high-speed internet customers and 40,091 new IPTV customers, including those at affiliates Bell Aliant in Atlantic Canada and Bell MTS in Manitoba.
Canada's major phone and cable companies — including Bell, Rogers Telus and Shaw — have been spending to integrate their fibre optics and wireless networks.
In Bell's case, its capital spending in the third quarter was $1.01 billion, down $30 million from the same time last year.