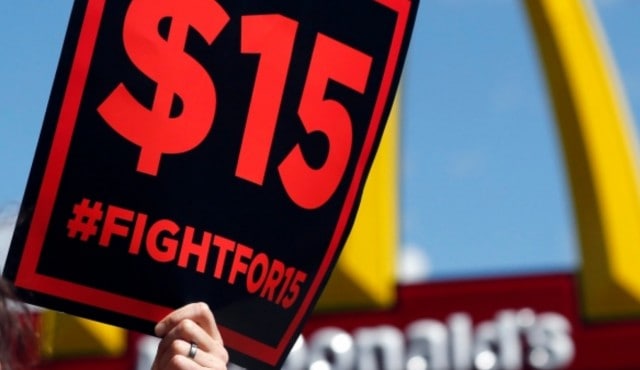 Ontario will cap minimum wage at $14 an hour until fall 2020 as part of a rollback of labour reforms introduced by the previous Liberal regime, the Progressive Conservative government announced Tuesday, drawing praise from businesses and criticism from unions and anti-poverty advocates.
The government said new rules — which will link future minimum-wage increases to the inflation rate and reduce the number of personal leave days — will help cut red tape and encourage business investment.
"The previous government brought in a tsunami of new burdens and regulations that have imposed significant unnecessary costs on businesses and stifled economic growth," said Economic Development Minister Jim Wilson as the government detailed its proposed labour legislation.
Ontario's minimum wage increased from $11.60 to $14 an hour on Jan. 1, and was set to rise to $15 an hour next year as a result of the Liberals' labour laws. Under the government's new legislation, it will remain at $14 until October 2020.
Labour Minister Laurie Scott said the government will be using an "economically sound metric" to decide the rate of future increases.
"Ontario workers and businesses deserve a minimum wage determined by economics not politics," she said.
The government's labour bill, if passed, will also cut two paid personal leave days for workers, bringing their total to eight — three for personal illness, two for bereavement leave and three for family responsibilities.
The legislation keeps provisions brought in by the Liberals that granted workers up to 10 days of leave if they or their child experiences domestic or sexual violence. It will also maintain regulations that grant Ontario workers three weeks of paid vacation after five years of service.