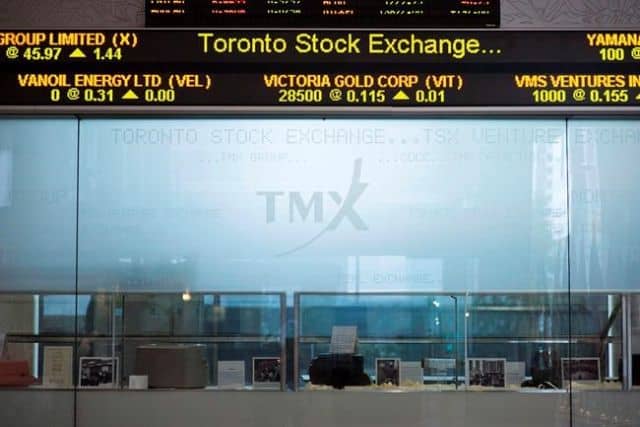 Canada's main stock index had its worst day in more than three years as North American markets plummeted on a broad sell off by nervous investors.
The S&P/TSX composite index closed down 336.65 points to 15,517.40.
In New York, the Dow Jones industrial average lost 831.83 points to 25,598.74. The S&P 500 index was down 94.66 points to 2,785.68, while the Nasdaq composite was down 315.97 points to 7,422.05.
The Canadian dollar traded lower at 76.97 cents US compared with an average of 77.13 cents US on Tuesday.
The November crude contract was down US$1.79 at US$73.17 per barrel and the November natural gas contract was up 1.8 cents at US$3.28 per mmBTU.
The December gold contract was up $1.90 at US$1,193.40 an ounce and the December copper contract was down 2.6 cents at US$2.78 a pound.