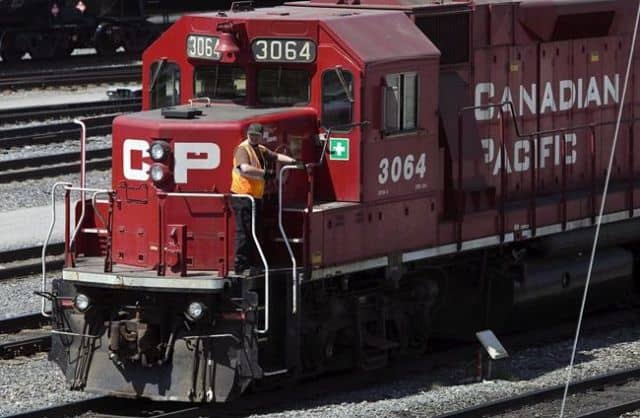 Canadian Pacific Railway Ltd. is raising its full-year financial guidance following what it called a record-setting third quarter and a strong outlook for the remainder of the year.
The railway says it now expects its adjusted earnings per share to grow by more than 20 per cent for the year, compared with earlier guidance for low-double digit growth.
In its preliminary third-quarter results, the company estimates revenue grew by 19 per cent to a record high of about $1.9 billion.
CP also expects its reported diluted earnings per share to be about $4.35 for the third quarter, while adjusted diluted earnings per share are expected to be about $4.10 — the highest in the company's history.
According to Thomson Reuters Eikon, analysts on average had expected CP to earn $3.64 per share in the quarter.
The railway's operating ratio for the quarter — a key measure of efficiency where a lower number is better — is expected to be under 58.5 per cent.