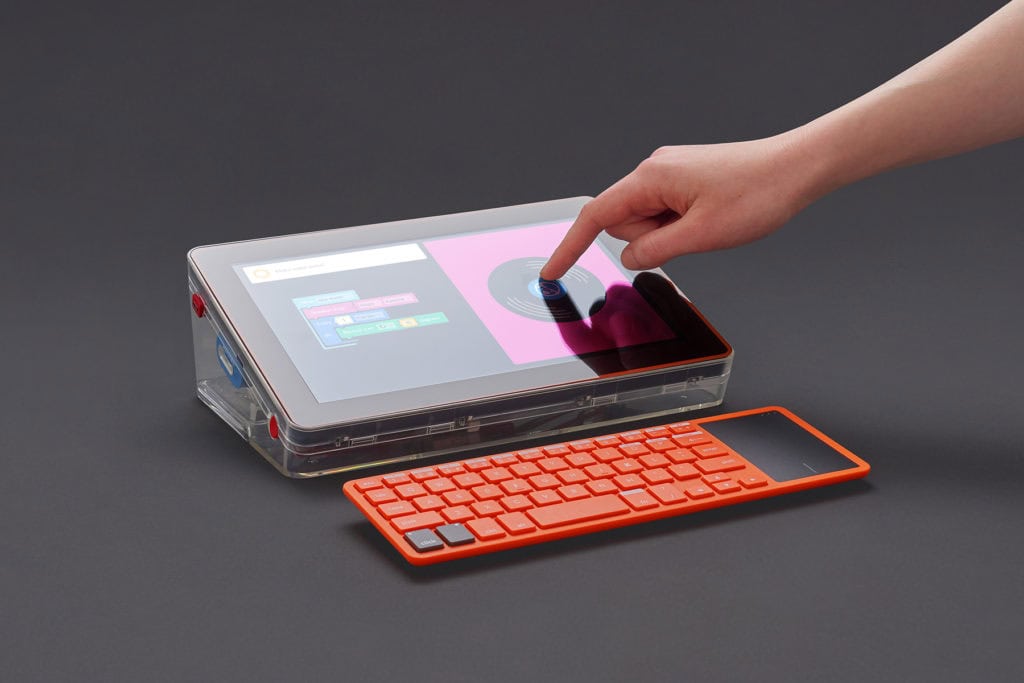 Twelve months ago, Kano unveiled a complete build-it-yourself computer kit powered by Raspberry Pi. It looked the part but ignored the fact that most children love tablets, smartphones, and other devices with a touchscreen display. Now, the company is launching an updated version that swaps the standard 10.1-inch screen for a touch-friendly version. That means you can swipe around the company's custom operating system and take care of programming challenges with your finger. It's called, unsurprisingly, the Computer Kit Touch and is available today for $279.99 through Kano.me and a bunch of online and bricks-and-mortar retailers.
As with all Kano products, half the fun is constructing the computer. The kit comes with a custom Pi board, updated display driver board, battery, power cable, speaker and more. Aside from the boards, everything is covered with brightly colored plastic. It often feels like a LEGO set, especially as you leaf through the instruction booklet that comes in the box. Once everything is set up, you can use the machine to play coding challenges and launch basic apps such as Google Chromium, YouTube, Google Drive, Wikipedia and LibreOffice. There's also a small app store where you can download tools such as Wolfram, Audacity and Filezilla.
Alongside its Raspberry Pi-based computers, Kano sells a motion sensor kit and a build-it-yourself 'Pixel' light board. They will, eventually, be joined by a camera and speaker kit that were crowdfunded on Kickstarter back in September 2016. (Kano hopes to ship the speaker kit in the second quarter of 2019.) The company is also preparing to launch an official Harry Potter wand, called the Kano Coding Kit, that will teach you how to program spells inspired by the movies and bestselling books. If you own any of these standalone products, you should be able to control them through the Kano coding app on the Computer Kit Touch. For now, Kano will also continue to sell the original non-touch Computer Kit Complete for $199.99.