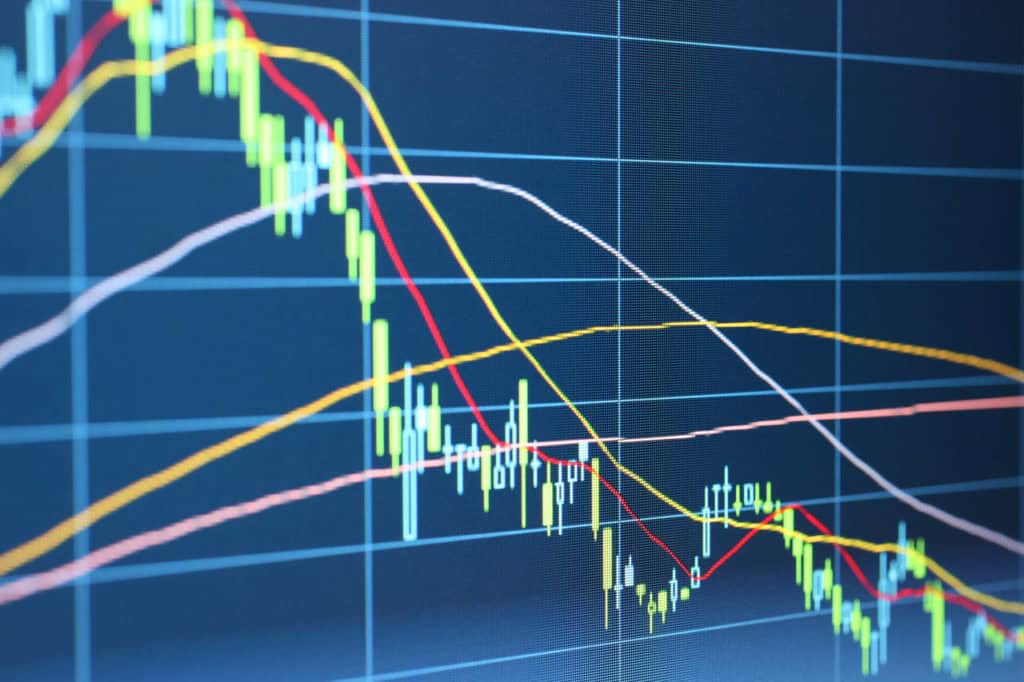 Stock futures lurched higher at Monday's open, as the Dow headed an early rebound and the Nasdaq and S&P 500 looked to snap their four-day losing streaks.
Nike (NKE) was an early mover, after a price target hike and a strong reading on early September online sales. CBS (CBS) lost ground after sexual harassment allegations led to the resignation of its chief executive. Tesla (TSLA) rebounded aggressively in early trade.
Among chip stocks, Advanced Micro Devices (AMD) and Netherlands-based ASML Holdings (ASML) both bolted higher in early trade. Meanwhile, China's Alibaba Group Holdings (BABA) backed off on news of founder Jack Ma's retirement.
The Dow Jones industrial average and S&P 500 each popped 0.4% at the start of trade. The Nasdaq Composite advanced 0.3%. Home Depot (HD) and Nike topped the Dow. Tesla easily led the Nasdaq 100, while Tesla and Wynn Resorts (WYNN) and ASML Holdings also posted strong early moves.
Last week's action showed the Dow holding relatively steady, while the Nasdaq and S&P 500 each posted four-day declines. Tech stocks led the losses, with the Nasdaq ending the week with a 2.6% loss — its worst slip since late March.
Markets in China and India sold off hard on Monday, partly due to Friday's threats from President Trump to broaden sanctions against China. The Shanghai Composite, already in a bear market, dumped 1.2%. Hong Kong's Hang Seng Index fell 1.3%, moving it to very near to bear market territory. In India, the Bombay Stock Exchange's Sensex dropped 1.2%.
Japan provided a bulwark against the selling, with Tokyo's Nikkei 225 rising 0.3% to end its six-day slide. Stocks in Europe showed healthy gains ahead of central bank decisions due from the Bank of England and the European Central Bank later in the week. The CAC-40 in Paris surged 0.7%. London's FTSE 100 added 0.3% and Frankfurt's DAX advanced 0.5% in afternoon trade.
Nike Gets Price Hike, Lifts Foot Locker; Tesla Climbs, Alibaba Sags
CBS dropped 1.5%, following news of the exit of CEO Leslie Moonves due to sexual harassment allegations. Its shares are trading below a 59.69 buy point in a flat base.
Alibaba Group Holding fell 2.5%, after Founder and Chairman Jack Ma announced he would retire in a year. CEO Daniel Zhang would take Ma's post at the head of China's largest technology company, while Ma remains on the company's board until the 2020 annual shareholders meeting. Alibaba shares dropped more than 7% last week, to trade down 23% from a June high.
Nike shares jumped 2%, following a price target hike from Wedbush. Independent research showing a strong start to September sales. Wedbush lifted the stock's price target to 90, from 85. It cited strong sales momentum — aided by a French win in the World Cup.
Separately, information from e-commerce researcher Edison Trends said Nike's online sales appeared to jump 31% in the first week of September. That's up from a 17% gain for the same week last year. That alleviated some concerns that the company's decision to place controversial sports figure Colin Kaepernick at the head of its most recent "Just Do It" ad blitz would hurt sales. Nike shares dipped more than 2% on concerns last week. It ended Friday up 28% for the year and down 4% from an Aug. 22 high.
Retailer Foot Locker (FL) spiked 4% on an upgrade to outperform, from market perform, from Wells Fargo. The note, which also lifted Foot Locker's price target to 58, from 50, cited ad campaigns and product improvements at Nike. Monday's gain left Foot Lockier shares below their 10-week moving average, within a three-month consolidation.
Tesla vaulted 3.9% higher in early trade. The stock fell nearly 13% last week on multiple news items, including news of a company staff shakeup late Friday. The stock's chart offers no potential near-term buy point.
Chip Stocks Make Moves
Some chip stocks were in early motion, with Advanced Micro Devices up 2.9%. Wells Fargo maintained its outperform rating on the stock, and raised its price target to 34, from 20. AMD shares are up 74% since clearing a 15.75 buy point in June.
ASML Holdings gained 3% at the open. The chip-equipment maker is looking to bounce back after a 12% tumble last week.
Network solutions leader Akamai Technologies (AKAM) climbed nearly 2% in early trade. DA Davidson hoisted the stock's rating to buy, from neutral. The stock is looking to retake support at its 10-week line, below an 81.34 buy point in a double-bottom base.
Among IBD 50 stocks, Medpace (MEDP), World Wrestling Entertainment (WWE) and PRA Health Sciences (PRAH) all opened either in a buy range or just below buy points in valid bases.